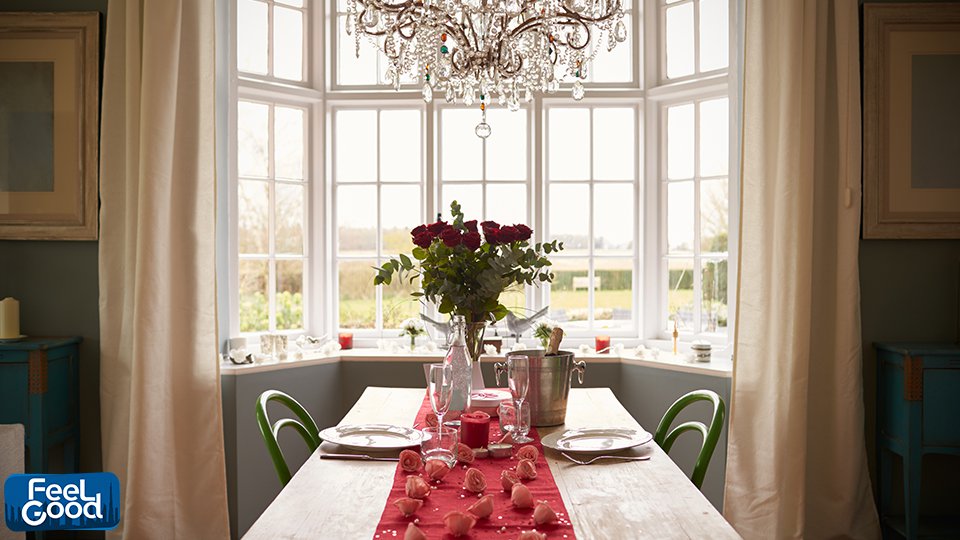 Ah, Valentines – that one single day in February where expressing your love for another person reaches new heights. That's is why, in a city such as Dubai, there are different ways to show that love. Be it a fancy dinner or a lavish date package. But glitz and glamour aside, nothing beats making the more intimate, stay-at-home types of dates.
Not only is it a fun way to express your creativity, it's also – in the times we live in, a great way to stay safe. Consider these 5 activities for a memorable V-day at home.
Recreate the cinema experience
A couch and movies? That's the normal weekend, why not make it a proper date night by getting popcorn and candy. Bonus points if you curate a list of Valentine's Day movies such as the Before trilogy.
Cook a restaurant-tier dinner
Where would we be without the internet? Use that power in your fingertips to create a fancy dinner. Check out some recipes from famed creators such as Binging with Babish or Matty Matheson for some inspos. What about this dish from Netflix series You?
'Open' your own BnB
Treat your partner to a personalised bed and breakfast experience by creating an Instagram-worthy breakfast spread. After that, spruce up your place a little bit with some rustic décor. Who says you had to go outside for something photogenic?
Have a spa day
With the help of some YouTube lessons and some oils, you and your partner can pamper each other with a well-deserved spa break at home. The week leading up to V-Day gets stressful y'know.
Go through NYT's 36 questions
This is pretty simple – get cosy, and get to know your partner even better. Print out the New York Times' 36 questions that lead to love and take turns asking and answering them. Psychologists back up this questionnaire as a surefire way to deepen your connection with each other.