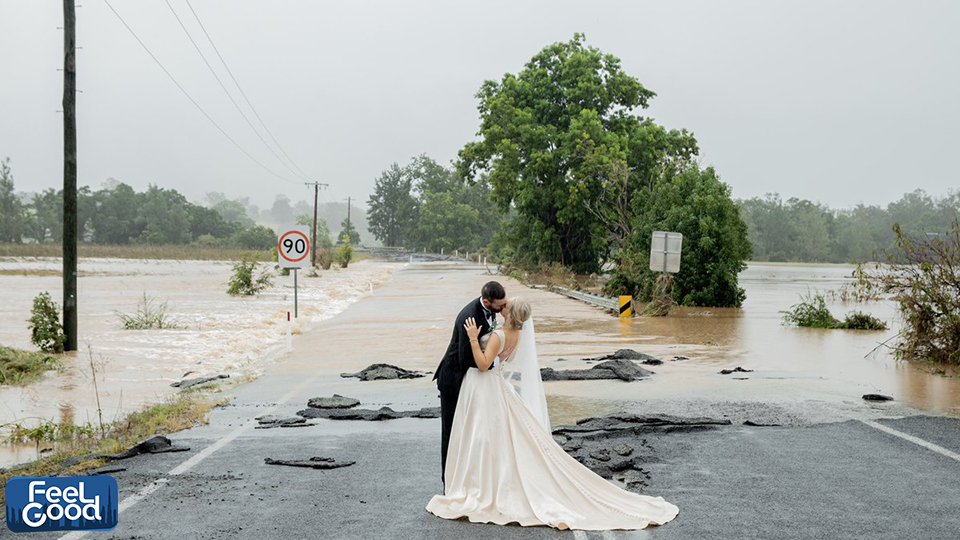 Torrential rains on Australia's east coast did not stop a bride from making it to her own wedding. With social media on her side, she seeked help from fellow residents on Twitter.
"It's my wedding day and we're flooded in! We need help to get to Wingham over the flooded creek. Anyone know someone willing to help?" she wrote.
After the tweet went out, she was airlifted by a local helicopter company to the wedding venue. Dressed in her gown, the bride was flown over the flooded creek and made it to the most important day of her life.
In a now famous photo, the new couple can be seen sharing a romantic moment behind the stormy backdrop. Love does conquer all!
Update, I made it to the church and married the love of my life! Affinity Helicopters in Port Macquarie came to the rescue and made sure we all got there. This is the bridge that blocked us from making the 5minute drive into town! What a day! #fotherbellwedding #floodwingham pic.twitter.com/u7OlsFsTjQ

— Kate Fotheringham (@KatelFog) March 22, 2021