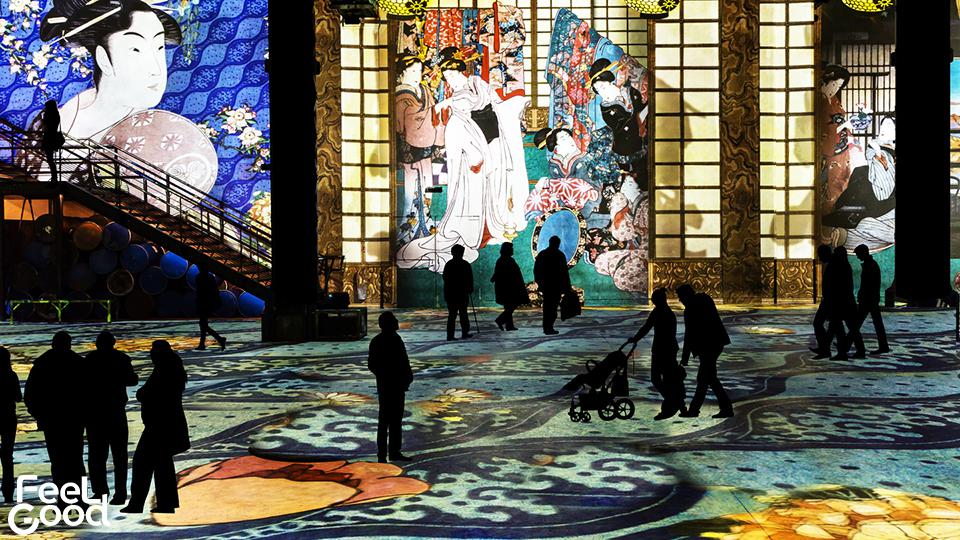 Dubai will soon be home to the largest digital art gallery in the region when the Infinity des Lumeires opens at the Dubai Mall this year.
The exhibit – a joint project between InfinityArt and Culturespaces Digital, will introduce to Dubai to an innovative and technology-driven way of appreciating art. The exhibit is spread over 2,700 sq. metres within the Dubai Mall and will bring to life iconic and contemporary art through 130 projectors, 58 speakers and 3,000 HD digital moving images.
The digital art gallery will feature majestic displays such as Van Gogh, Dreamed Japan and Verse. Visitors can expect diverse imaginative worlds, where images come to life as a wondrous animated symphony of light, colour, sound, movement and rhythm.
Dubai is the exhibit's latest home. Apart from the emirate, similar displays can also be found in France and South Korea. To date, over 2 million visitors have been captivated by digital renditions of the works of fine art painters such as Van Gogh, Monet, Chagall, Dalí and Japan's 19th century art.
The exhibit's opening dates, programme, as well as ticket prices, will be announced early 2021.