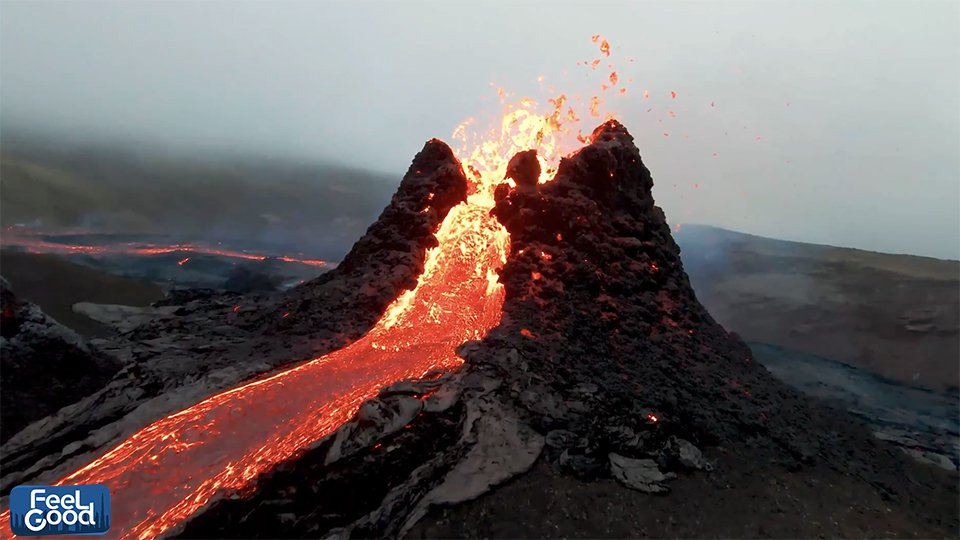 A drone has captured incredible footage of a volcano erupting; and unlike other drone footage, this one gets close – really close. The eruption, which was filmed in Iceland had red lava spewing out the ground and a crimson glow lighting up the night sky near country's capital Reykjavik.
See the feat of nature below.
Hæ, ég heiti Björn og drónaisti!

Posted by Bjorn Steinbekk on Sunday, March 21, 2021
As of the time of this writing, the video has garnered close to 5k reactions on Facebook.