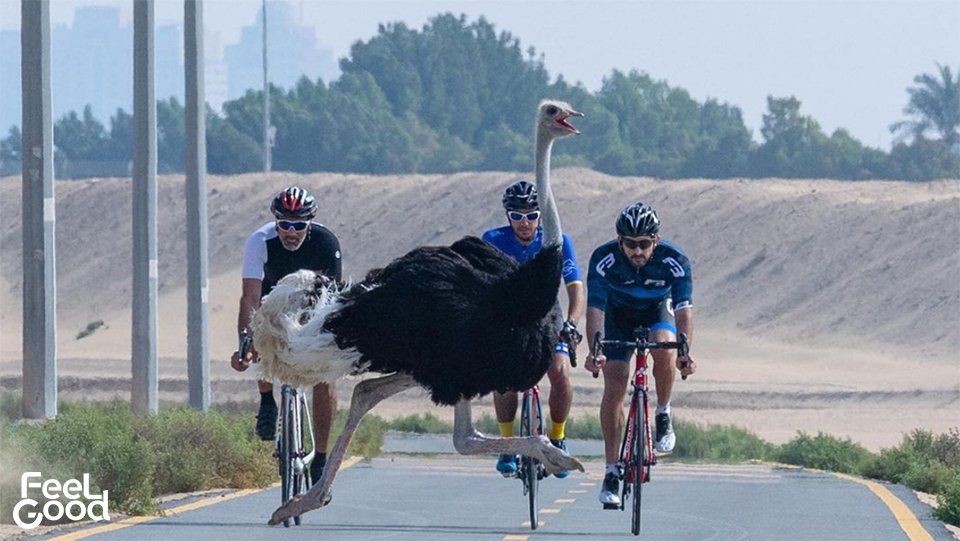 H.H. Sheikh Hamdan bin Mohammed bin Rashid Al Maktoum, Crown Prince of Dubai's love for sports and wildlife are very well known. On his Instagram handle @faz3, he shares photos of his active lifestyle as well as his encounters with animals of every shape and size. That is why his recent posts are no exception.
Over the weekend, the Dubai Crown Prince shared a video of him and cycling group going for a ride when a small flock of ostriches joins them. Over the course of the ride, Sheikh Hamdan enters into a friendly race with the ostrich. The clip shows them just beside each other in a majestic display.
Additionally, the Dubai Crown Prince also shared a photo of his very close encounter with the ostrich.