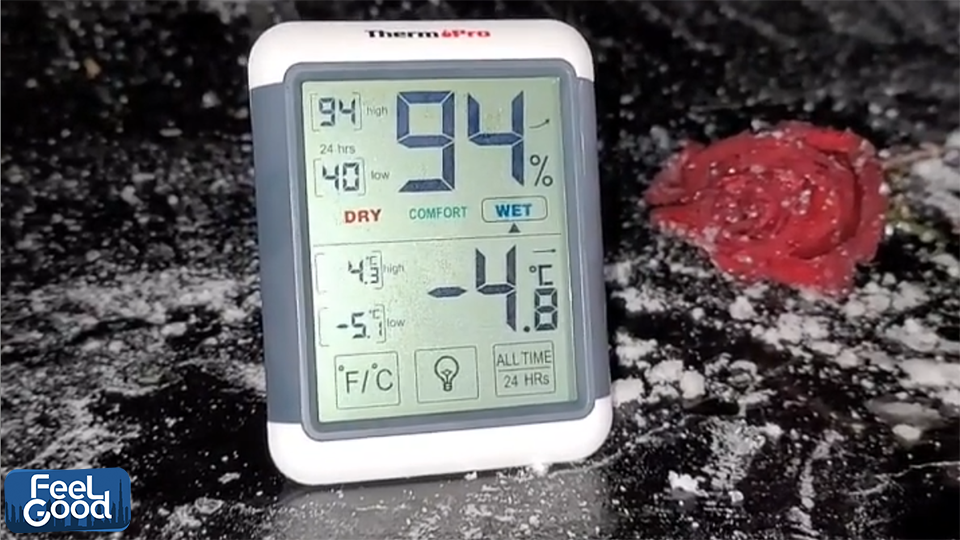 Feeling cold lately? You're not the only one. In some parts of the UAE, the temperature even fell to below zero levels.
According to the National Centre of Meteorology (NCM), the lowest temperature in the country today, -1.9 degrees Celcius was recorded at 7:15am in the Raknah area.
#أقل_درجة_حرارة سجلت على الدولة صباح هذا اليوم -1.9 درجة مئوية في ركنة الساعة 07:15 بالتوقيت المحلي لدولة الإمارات.#The_lowest_temperature recorded over the country today morning was -1.9°C in Raknah at 07:15 UAE Local.

— المركز الوطني للأرصاد (@NCMS_media) January 11, 2021
Videos from the Storm Centre Instagram handle (@storm_ae) show sheets of ice, as well as small icicles forming in some parts of the country.
According to the NCM's weekly weather bulletin, residents can expect temperatures to reach as low as 2-8°C until Friday.