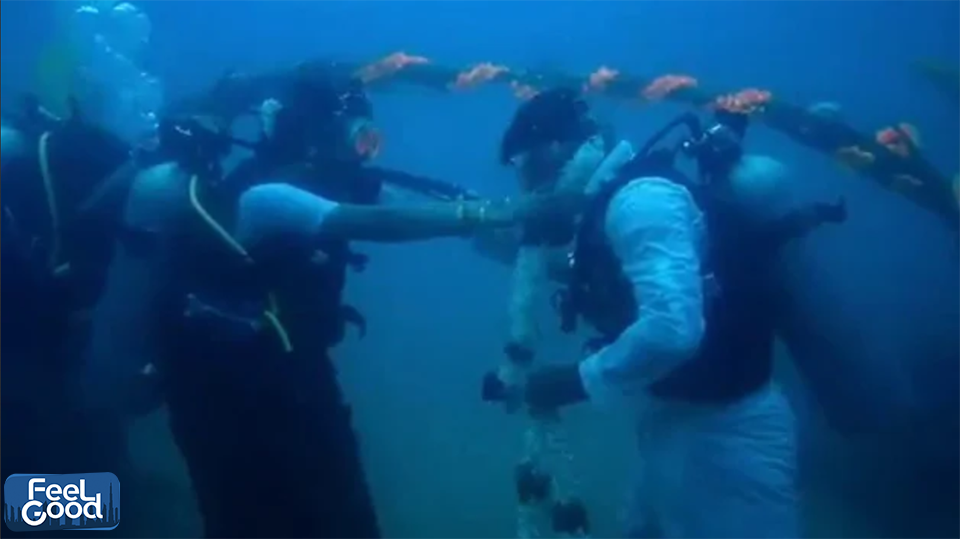 An Indian couple got married in the most unusual way on the first day of February. During the calm waters of February 1st, the couple exchanged their vows 60 feet under the ocean.
Dubbed the first Hindu wedding underwater, the couple donned their traditional wedding finery and dove off the coast of the Indian town of Neelankarai. The bride wore a red sari and the groom dressed up for the big day as well! Prior to this, the couple had only been practicing diving in wet suits.
The groom is an accomplished diver, having taken up the hobby for 12 years. The bride on the other hand, took lessons in the month leading up to the wedding.
Scenes from the 45-minute ceremony were shared on Facebook – check it out below.
India s first traditional hindu underwater marriage at the depth of 60 ft..chennai neelangarai ..today

Posted by ஏரிகளை உயிர்த்தெழுப்புவோம் on Monday, February 1, 2021