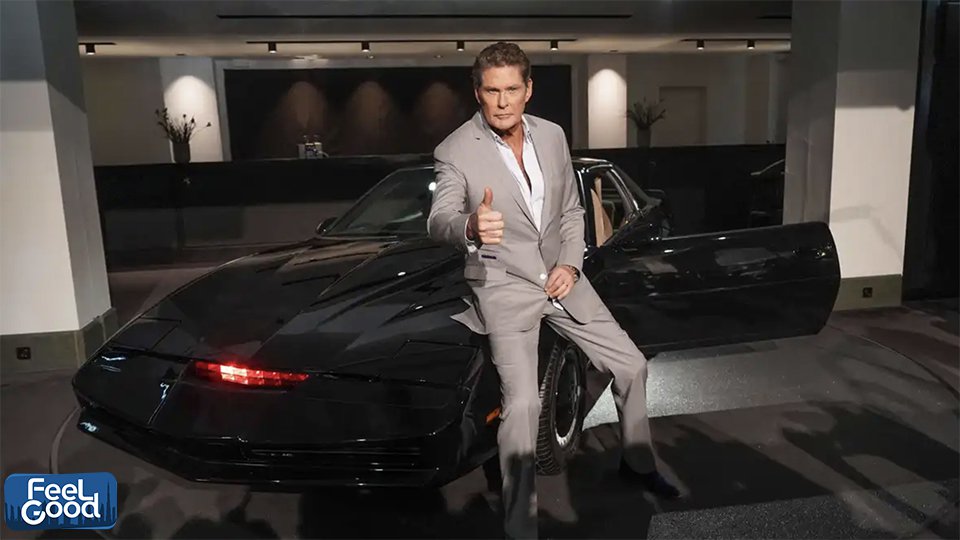 David Hasselhoff – of Baywatch fame, is auctioning off a very special vehicle from his garage. The car in question is none other than the Knight Industries Two Thousand, from the 80's show Knight Rider. In case you need a refresher, it's the custom black Pontiac that The Hoff uses in the show. Oh, and the car has an onboard AI and it talks.
The actor took ownership of the vehicle after the show ended and it's currently up for auction on liveauctioneers.com. Bidding for this very special car will end on January 23.
What's even better is that if the car goes for more than what they expect, the lucky owner will get to meet Hasselhoff as the actor delivers the car to them!
The Hoff is also auctioning a couple of other items such as a Baywatch pinball machine and a 14-foot model of himself that was used in the Spongebob Squarepants Movie.