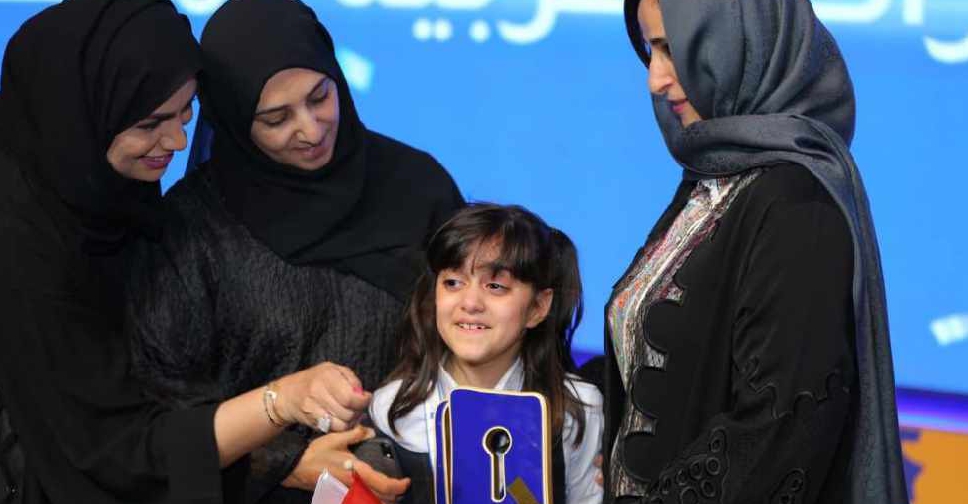 Twitter / @HHShkMohd
Fifth grader Mezna Najeeb beat close to half a million students from across the UAE to win the local leg of this year's Arab Reading Challenge.
She'll now compete in a grand final against other winners from across the Middle East for a chance to win a handsome cash prize and a bursary.
Najeeb is a student at Al Ebdaa Model School in Dubai.
The annual competition, which was launched in 2015, aims to encourage one million students from across the region to read 50 books in an academic year.
Wednesday's ceremony also saw Wedad Mohammed Al Shehhi winning the 'Outstanding Supervisor' award, while Al Rams Primary School in Ras Al Khaimah bagged the UAE's best school award.
مبروك مزنة نجيب ... ابنتي .. التي فازت بتحدي القراءة العربي في دولة الامارات من بين ٤٥٥ ألف طالب شاركوا من اكثر من ١٤٠٠ مدرسة من التعليم الحكومي والخاص بالدولة ... بك يا مزنة وأمثالك من الطلاب العرب نتفاءل بأن القادم أجمل pic.twitter.com/L9PDUGqihf

— HH Sheikh Mohammed (@HHShkMohd) July 10, 2019