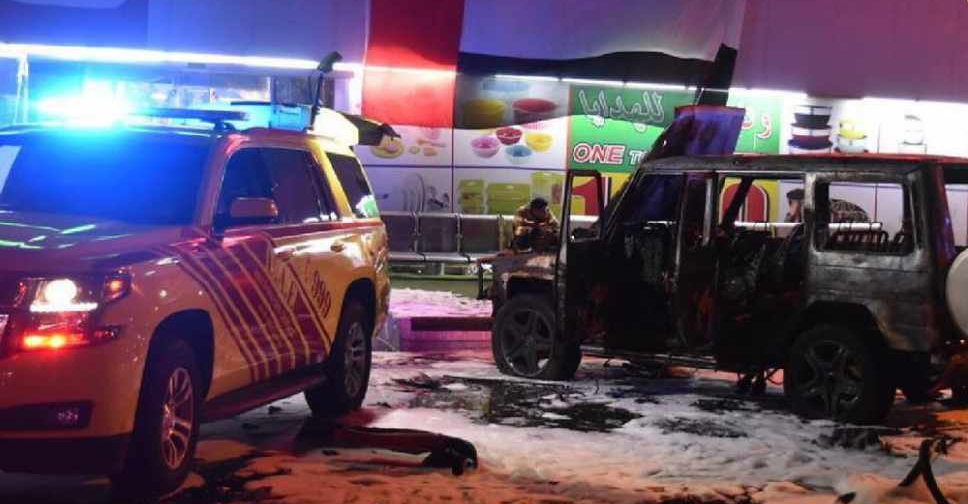 Abu Dhbai Police
Two toddlers have died in Abu Dhabi after the car they were left in went up in flames.
Abu Dhabi police said one was a year-and-a-half while the other was three.
They say the incident happened after the vehicle was left inside a port in the emirate.
An investigation has been launched to determine the cause of the fire.
The incident has caused authorities to once again warn parents about the dangers of leaving their children unattended inside cars.