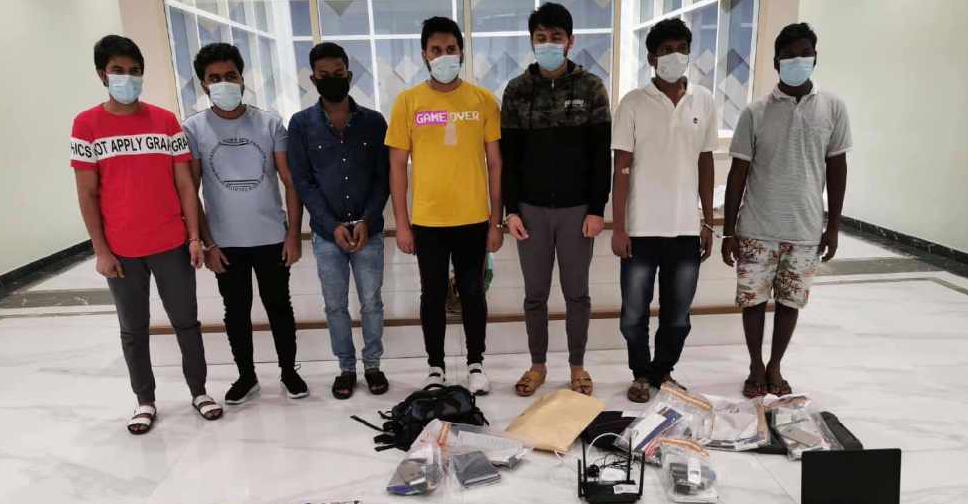 Sharjah Police
Sharjah Police is warning people to be wary of fake texts and calls after nine people were arrested in a telephone fraud raid.
One victim was allegedly scammed by a gang member who pretended to be a bank employee to hack his personal data.
As much as AED 96,000 was stolen from his account.
Smartphones and transfer receipts were seized during the raid.
The emirate's Criminal Investigation Department has formed a new team to track down cyber offenders.