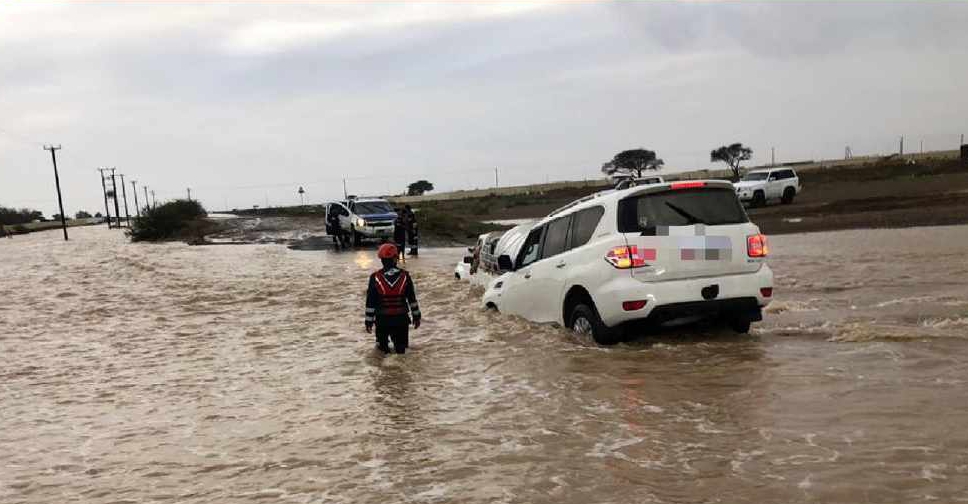 @ADPoliceHQ/ Twitter
Authorities in the UAE are once again urging the public to stay clear of wadis and flood-prone areas during heavy rains.
The warning comes after 32 people were rescued from valleys in multiple operations carried out in Al Ain over the weekend.
Abu Dhabi Police were quick to respond to the incidents reported in Wadi Sa'a, Wadi Ghashaba and Al-Maqam.
Emergency teams brought everyone to safety and provided them with medical care.
#أخبارنا | #شرطة_أبوظبي تنقذ 32 شخص محصورين و25 سيارة بالأودية بالعين#أخبار_شرطة_أبوظبي https://t.co/vdJmQYcg0r pic.twitter.com/m0jSxZ0xH9

— شرطة أبوظبي (@ADPoliceHQ) January 12, 2020