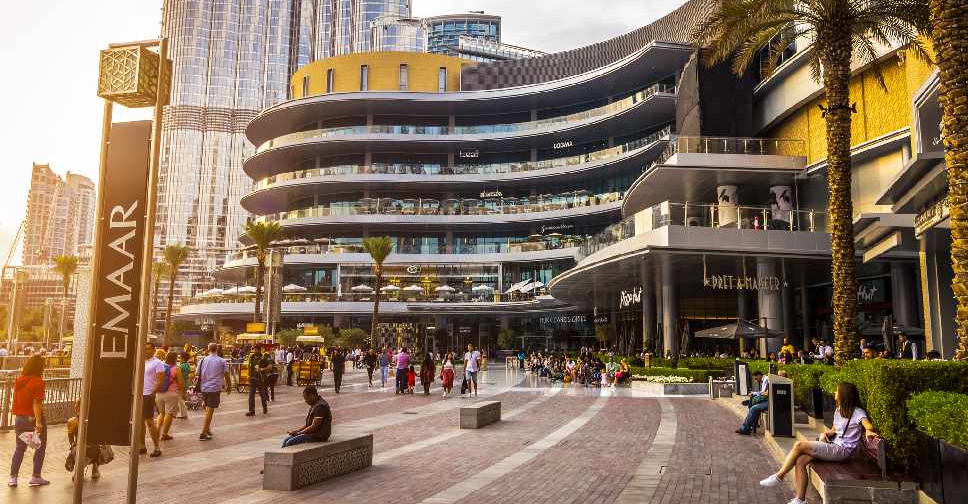 istock/SVproduction
Shopping malls across Dubai have been permitted to reach up to 70 per cent of their total capacity, allowing them to welcome more visitors at a time.
Previously, shopping centres were only allowed to reach 30 per cent of their total capacity.
According to Dubai Economy (DED), the decision comes after His Highness Sheikh Hamdan bin Mohammed bin Rashid Al Maktoum, Crown Prince of Dubai and Chairman of the Dubai Executive Council, announced that restrictions will ease and economic activities will resume in the emirate from Wednesday.
The DED announced that malls will operate from 6:00 am until 10:00 pm and only 30 per cent of mall parking spaces will be closed.
Here are all the specific guidelines issued by Dubai Economy:
Cinemas
Cinemas will reopen their doors to visitors, however, the new guidelines stipulate that two seats must be left empty between people to ensure that a safe social distance is met.
Authorities have instructed cinemas to reduce the frequency of shows to allow a 20 to 30 minute gap between movies in order for proper disinfection procedures to be carried out.
People's temperatures will be checked before entering the movie theater and suspected cases will be placed in isolation zones until they have been transferred to a DHA facility. The screening of 3D and 4D movies will remain suspended.
Children's salons
Employees have to wash and sanitize their hands and change their gloves before and after every client.
All customers and salon staff must wear masks at all times.
Only hair and nail appointments are to be provided to clients.
Entertainment facilities
This includes facilities such as the Dubai Mall ice rink, the KartDome Go Karting, Ski Dubai, aquariums, open air shows and museums.
However, it excludes arcade zones, spring/summer camps and animal encounter or interactive activities.
Only 50 per cent of customers will be allowed at a time, which depends on the total capacity of the facility, and groups of five are allowed per entry.
Events and celebrations, such as birthday parties, family events or group gatherings, are strictly prohibited.
Offices
Companies in Dubai can allow up to 50 per cent of their staff to resume work from the office, up from the previous 30 per cent.
Workers must wear face masks at all times, maintain social distancing and have their temperature checked when they enter the office.
Elevators in the buildings should have markings on the floor to ensure people keep a safe distance.
Age limit
Residents over the age of 60 and children under 12 will not be allowed to enter shopping malls.
The same rule also applies to those with preexisting medical conditions or individuals suffering from chronic diseases.
Exceptions will be made for children visiting a therapy center or clinic located inside a mall, when accompanied by an adult.
Gyms
Gyms and sports clubs can reopen at 50 per cent of their maximum capacity, with masks mandatory during light or moderate physical activity.
Changing rooms and showers will remain closed, with regular disinfection drives carried out in all areas.
Coaching Centres
Training institutes in Dubai that cater to students aged between 12 and 60 years old can reopen at 50 per cent capacity as long as they comply with the strict health and safety guidelines outlined by the government.
It's also applicable to centres that provide professional and management development training as well as those offering computer and language courses.
Schools and universities will continue to remain closed and carry out their distance learning programmes.