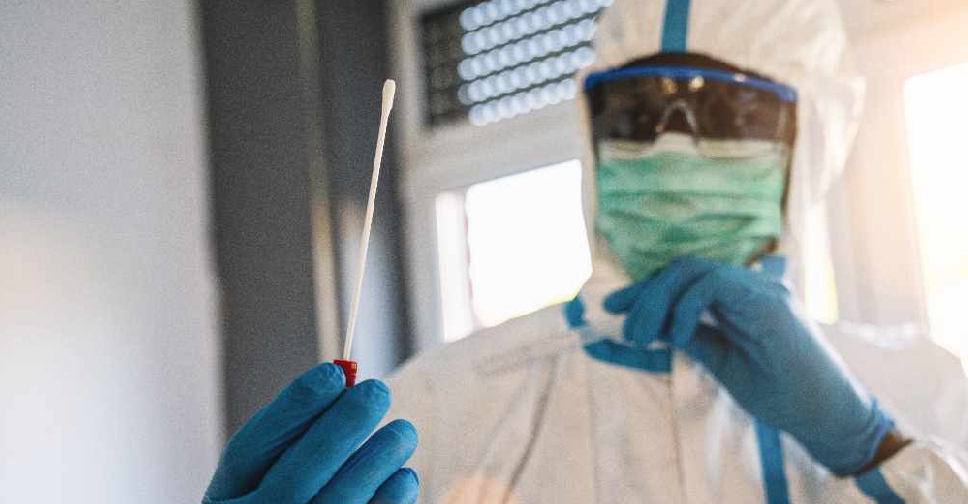 File picture
The Turkmen Deputy Prime Minister and Minister of Foreign Affairs, Rashid Meridov, has commended the UAE's efforts to alleviate the pandemic's impact on regional and international levels.
Meridov also praised the support provided by the UAE, commenting that it reaffirms the robust fraternal ties between the two countries.
He was speaking at the third round of the UAE-Turkmenistan Joint Committee's video conference.
His Highness Sheikh Abdullah bin Zayed Al Nahyan, Minister of Foreign Affairs and International Cooperation led the UAE delegation.
Sheikh Abdullah said relations with Turkmenistan have witnessed a "remarkable development" over the last 25 years.
He reiterated the UAE's determination to "continuing cooperation with Turkmenistan on matters of common interest".
His Highness called on "both sides to enhance coordination on combating extremism and its drawbacks, strengthening human relations, as well as encouraging and spreading tolerance and coexistence".
He noted the steady improvement in the economic relations between the two countries over recent years. "In particular, the bilateral non-oil trade between the two countries reached $279 million in 2019. This progress provides further motivation for both sides to expand bilateral trade relations over the coming years, especially in the basic mineral sectors, petrochemical industries, and agricultural and food products."
He also stressed the importance of promoting mutual investments.
Sheikh Abdullah highlighted the "exceptional importance of the food security sector in both of our economies. I encourage our food security sector entities to further strengthen coordination on increasing food trade between the two sides, as well as explore direct investment opportunities in the agricultural technology sector and agricultural assets."
Meridov expressed sincere gratitude to the UAE for organising and ensuring the success of the committee's meetings, stating "We are celebrating today the 25th anniversary of the UAE-Turkmen relations. And I'd like to congratulate you all on this occasion."
He stressed the threat posed by the COVID-19 pandemic to the entire world. "Due to this threat, Turkmenistan is calling for intensifying international cooperation to combat this virus."
The Deputy Prime Minister praised the UAE's COVID-19 countermeasures as well as the support provided by the UAE which reaffirms the robust fraternal ties between the two countries.