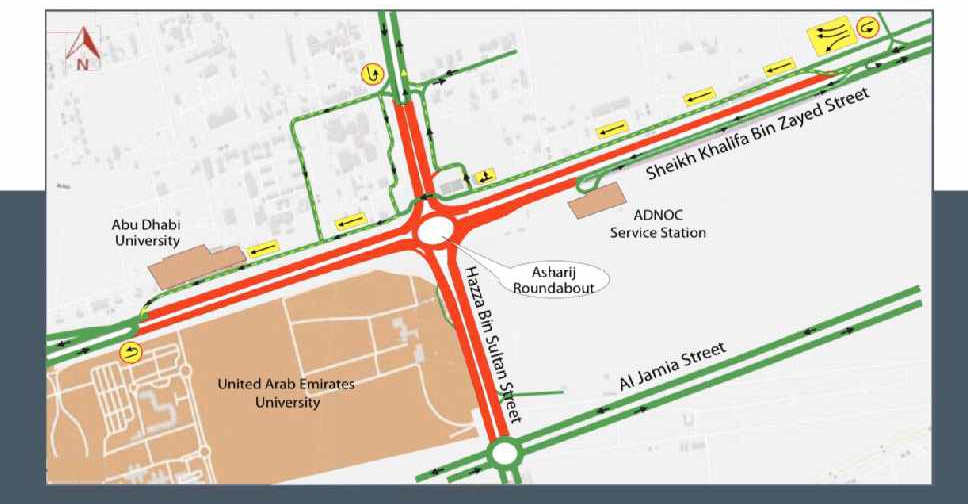 @ITCAbudhabi/ Twitter
A major intersection in Al Ain will be partially closed for the next two-and-a-half months.
According to Abu Dhabi's Integrated Transport Centre, the traffic diversions on Asharij junction will come into place on Friday, February 14, and continue until May 1.
The partial closures will affect Sheikh Khalifa Bin Zayed Street and Hazza Bin Sultan Street.
Motorists are being urged to drive with caution and follow the signboards in the area for alternative routes.
Partial Road Closure on Sheikh Khalifa Bin Zayed Street & Hazza Bin Sultan Street ( Asharij Intersection) #AlAin, Friday 14 February 2020 to Friday 1 May 2020 pic.twitter.com/45ULturb3l

— "ITC" مركز النقل المتكامل (@ITCAbuDhabi) February 10, 2020