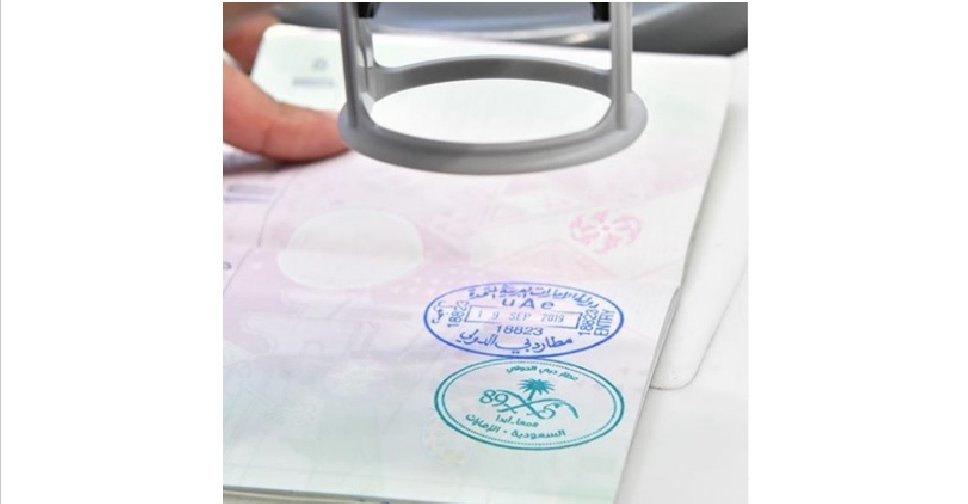 GDRFA
Saudi visitors to the UAE got a special entry stamp on their passports on the occasion of their country's 89th national day.
The General Directorate of Residency and Foreigners Affairs (GDRFA) took to their official social media channels to unveil the special passport stamp bearing the words 'Saudi-Emirates together'.
Dubai has announced a five-day celebration to mark the Saudi National Day, with a line-up of events and activities planned around the city.