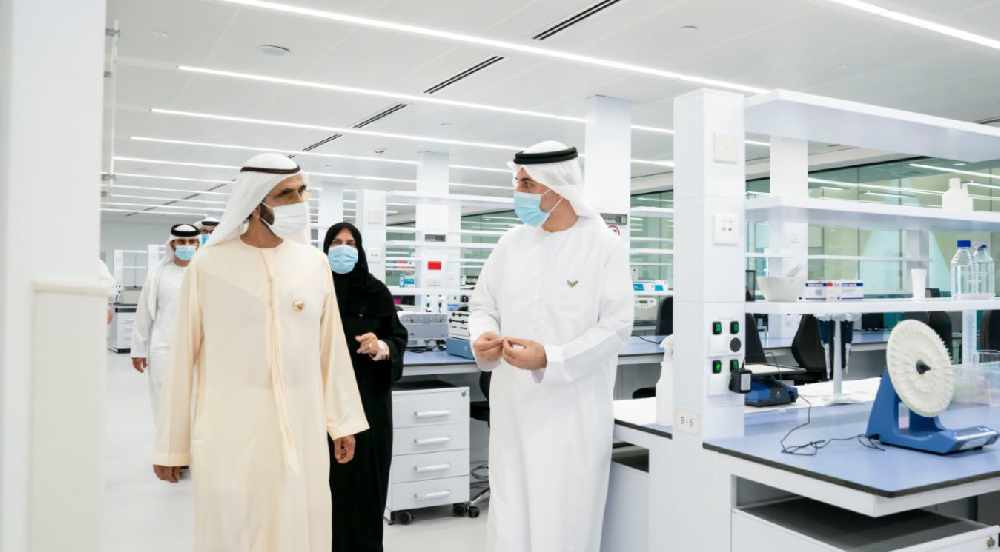 Twitter/@HHShkMohd
A new AED300-million medical facility to conduct research on communicable diseases has been launched in Dubai.
His Highness Sheikh Mohammed Bin Rashid Al Maktoum, Vice President and Prime Minister of UAE and Ruler of Dubai, took to Twitter to make the announcement.
The Mohammad Bin Rashid Centre for Medical Research will also focus on COVID-19 and its treatment.
Sheikh Mohammed highlighted the importance of medical research and how it reflects a "healthy, security system" and "guarantees the sustainability of development".
"It also brings the revival and resumption of Arab scientific excellence seen throughout our Arab history," he wrote.
أطلقنا مركز محمد بن راشد للأبحاث الطبية .. بقيمة إجمالية 300 مليون درهم .. سيركز المركز على أبحاث الأمراض السارية بالدولة بالاضافة للأبحاث حول كوفيد ١٩ .. نحن بحاجة لمراكز بحثية طبية تتناسب مع طبيعة تركيبة المجتمع في بلادنا pic.twitter.com/J7FAaBuMHL

— HH Sheikh Mohammed (@HHShkMohd) August 11, 2020
.@HHShkMohd: Medical research is an integral part of prevention and medical security in the #UAE. Supporting research helps ensure sustainable economic, social and human development. pic.twitter.com/tBFyeWa10a

— Dubai Media Office (@DXBMediaOffice) August 11, 2020