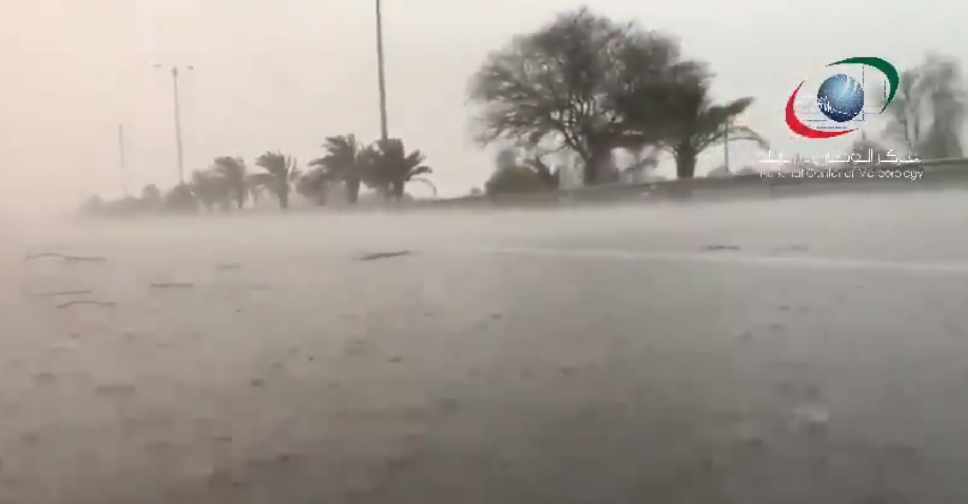 Heavy rain left parts of Al Ain flooded on Friday (Twitter / @NCMS_media)
Parts of Al Ain have been flooded after heavy rain lashed the region on Friday.
The surprise downpour was accompanied by strong winds, blowing dust, and lightning.
Hailstones also fell in some areas.
The storm caused minor damage to some of Al Ain's infrastructure.