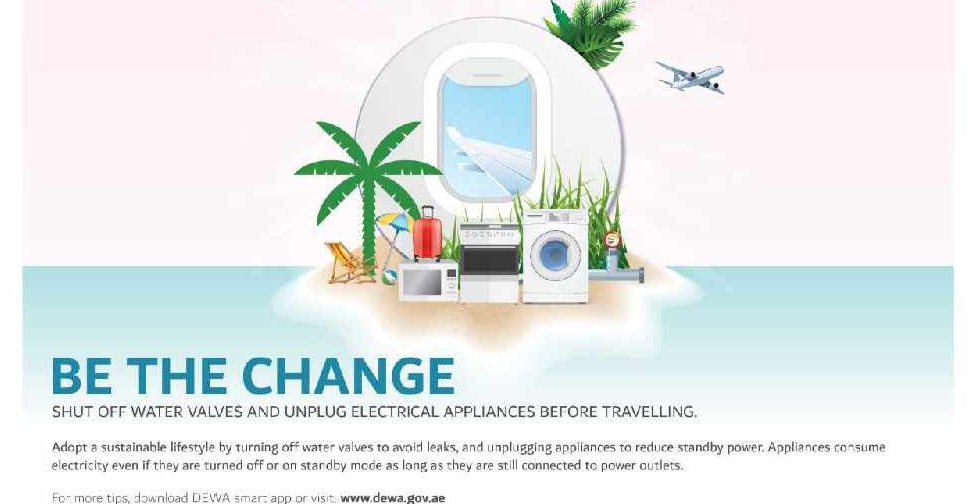 Supplied
Taking a few simple steps and precautions before travelling will help keep your home safe and your utility bills to a minimum.
That's the message from DEWA, which has issued a checklist as part of its annual "Let's Make This Summer Green" campaign.
It's reminding residents to turn off the main water supply and unplug the electrical appliances before heading off on holidays.
Switching off lights and using a specialised technician to check water leaks are some of the other handy tips.