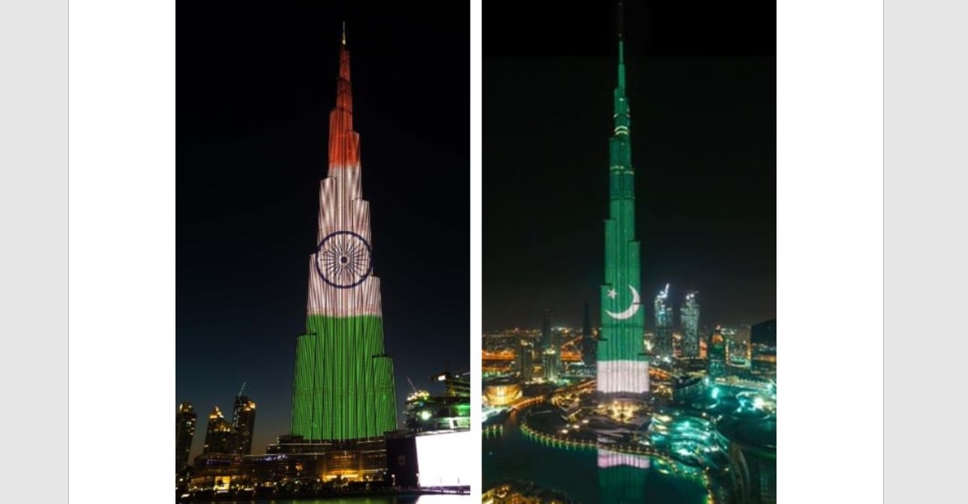 Twitter
The world's tallest building lit up in the colours of the Indian and Pakistani flag on Friday night to honour their 73rd Independence Day.
Both flags appeared one after the other on the iconic Burj Khalifa.
Pakistan celebrated its Independence Day on August 14, while India did on August 15.