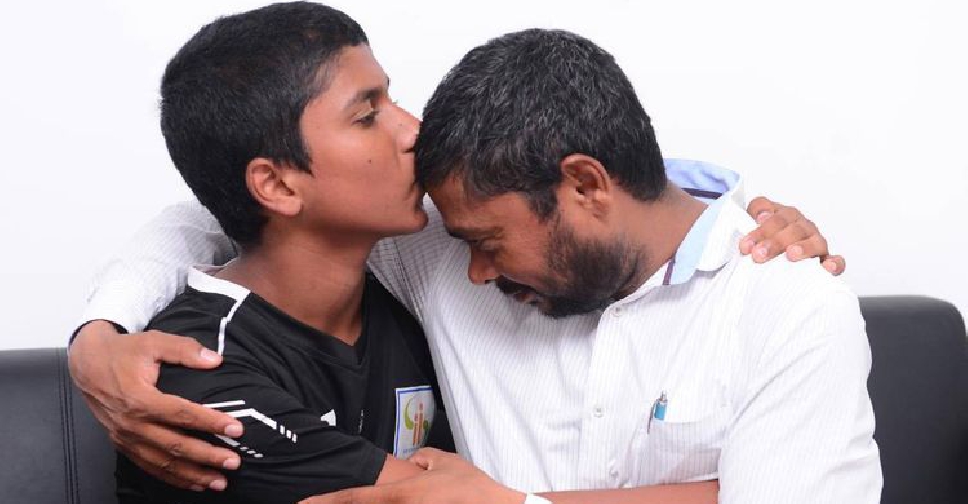 Missing Sharjah boy reunited with his family (Sharjah Police)
The teenager's father had announced an AED 5,000 reward to the person who brings back their son.
Sharjah police posted the announcement on their official Instagram page saying that Mohammed Perwez had been found in Ajman.
They are still investigating the circumstances of his disappearance, but thanked the public for their cooperation and prompt response, after they launched an appeal through various media channels and social media to locate the boy.
The 15-year-old had been missing since July 4.
It is believed he ran away from his home after his mother told him off for watching a Youtube drama series video on his smartphone late at night.