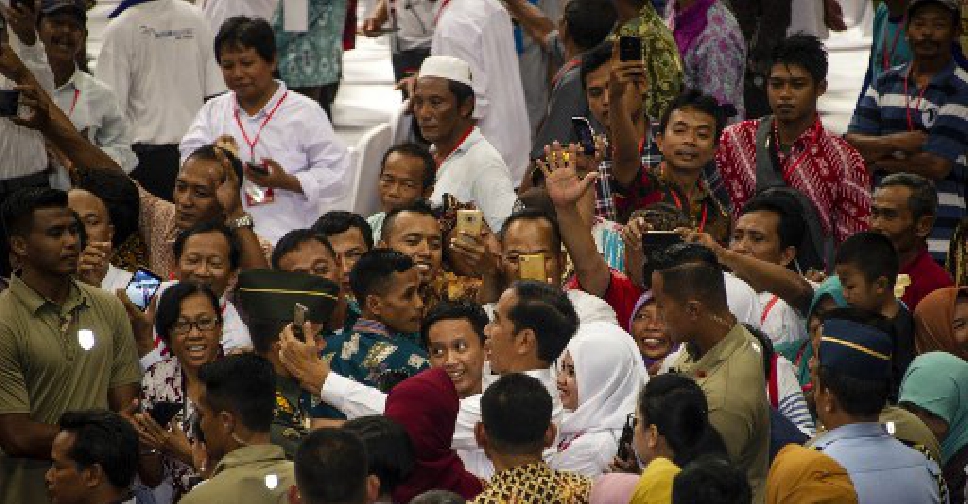 JUNI KRISWANTO / AFP
UAE-based Indonesians are taking to the polls on Friday, ahead of their country's April 17 presidential elections.
Registered voters in Dubai and the Northern Emirates can cast their ballots today through eight polling stations in Al Hudaiba.
The election pitches incumbent president Joko Widodo against former military general Prabowo Subianto.
Citizens will also select legislative members from 16 national parties for 20,000 seats in national and local councils.
Polling stations are open until 6 PM.
Meanwhile Filipinos in the emirates will start to cast their ballots in their country's midterm elections on Saturday.
They'll be choosing lawmakers and local government officials.
Philippine diplomatic missions will be open from tomorrow until the 13th of May for those who want to vote.