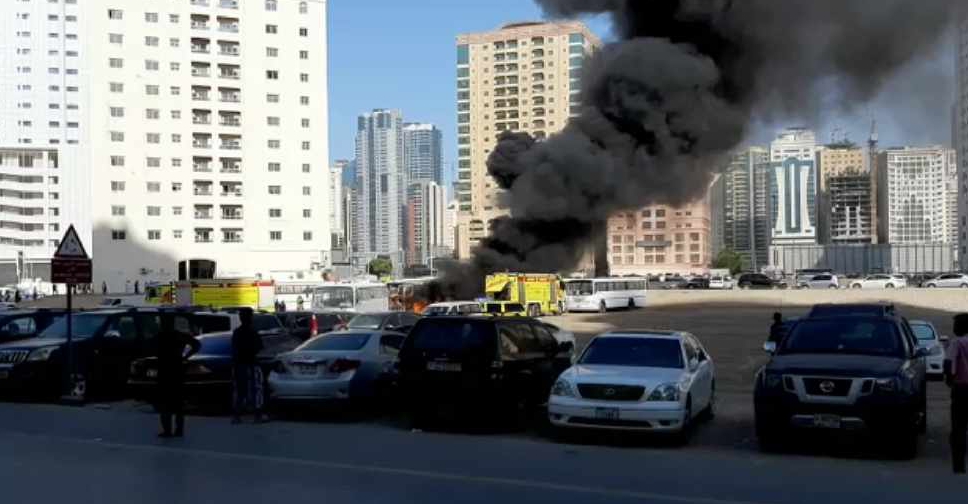 Supplied
No injuries have been reported after two buses caught fire earlier Thursday in Sharjah.
Officials say two empty buses that were used to transport constructions workers burst into flames just before 8:30 am.
The incident happened in a sand parking lot in Sharjah's Al Nahda area.
Firefighters from three different stations in the emirate arrived on the scene to extinguish the flames.
An investigation is underway to determine the cause of the blaze.