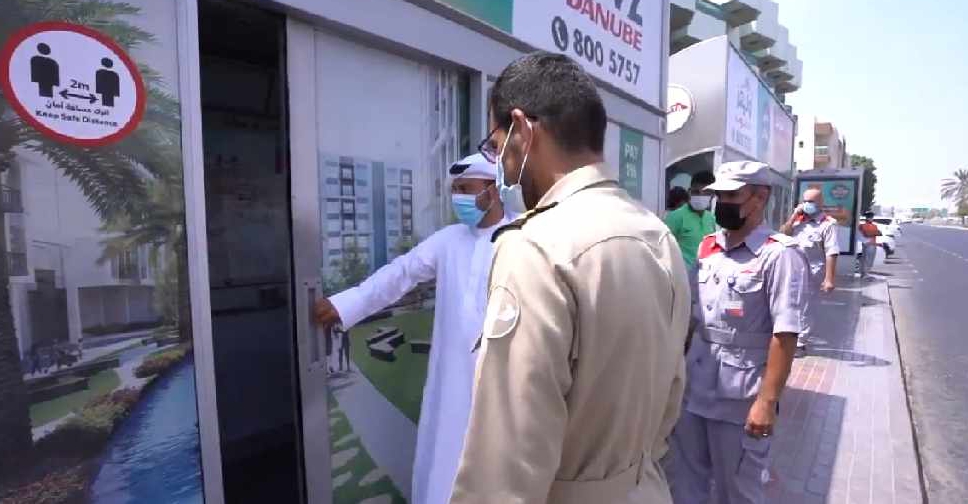 RTA
A crackdown on behaviour in Dubai's air-conditioned bus shelters has resulted in the reporting of 29 violations.
Dubai's Roads and Transport Authority (RTA) has been carrying out 1,087 inspections across the emirate over a five day period.
The violations include spitting, throwing waste, eating and drinking, smoking, sleeping and resting feet on seats.
Saeed Al Baluchi, Director of Passenger Transport Activities Monitoring, Public Transport Agency, RTA, said, "Such practices distort the gorgeous outlook of the facilities and the image of public transport as a whole."
The checks have been conducted in coordination with the Dubai Police and Dubai Municipality.
The RTA said some of the violators had no identity papers and were handed over to the Dubai Police.
Others were caught distributing promotional flyers on the shelters and were referred to the Dubai Municipality.
The inspections are part of an ongoing drive that will be running throughout the year.
Al Baluchi said the "RTA is coordinating the campaign with relevant government bodies to ensure effective achievement of the campaign's objective of keeping the public transport facilities intact and ready to serve the public. Therefore, these campaigns will be sustained to ensure the objectives are met."
Over five days, #RTA carried out 1087 inspections of air-conditioned bus shelters across #Dubai in coordination with the Dubai Police and Dubai Municipality. https://t.co/6pqh6VIL3f @DubaiPoliceHQ@DMunicipality pic.twitter.com/Qz9TX3AsWa

— RTA (@rta_dubai) October 20, 2020