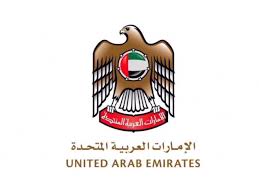 UAE residents who are outside the country and whose residency visa expired after March 1 will be granted a specific time-frame to return.
According to an announcement, the time frame will depend on the date that flights resumed between the UAE and the country they're currently located in.
According to the UAE cabinet, the rule will also apply to those who have exceeded a period of six months outside the country.
They also announced that administrative fees or fines will be issued to those who surpassed the deadlines.
Officials clarified they will be collecting administrative fees and fines for all services provided by the authority as of Sunday, July 12.
The UAE cabinet issued a number of amendments to the decisions issued recently in the identity and nationality sector#إقامة_دبي#الاستعداد_للخمسين#إقامة_دبي_مستعدة#gdrfadubai pic.twitter.com/8IyNYjS6rZ

— GDRFA DUBAI إقامة دبي (@GDRFADUBAI) July 10, 2020