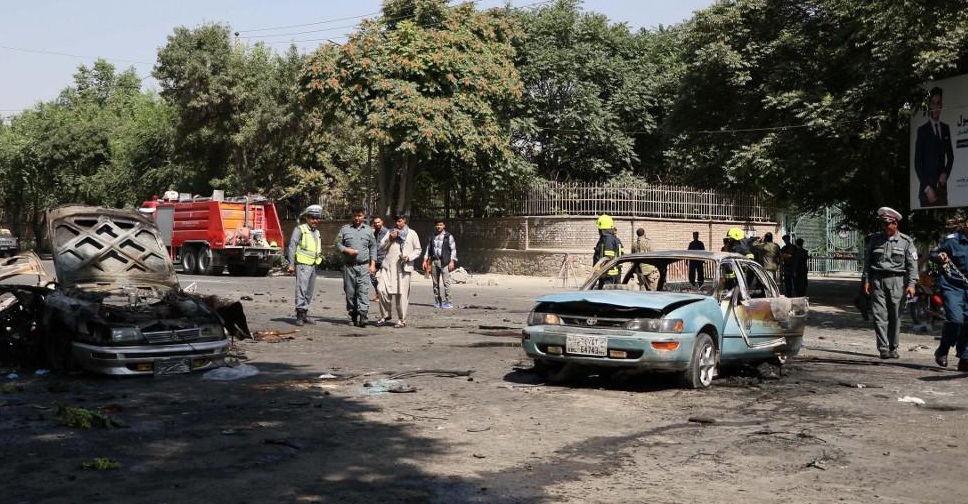 Security personnel investigate the blast site in Kabul / STR / AFP
The blast near the entrance to Kabul University in Afghanistan killed 8 and injured at least 33 people.
In a statement, the Ministry of Foreign Affairs and International Cooperation, reiterated the country's stance against all forms of violence and terrorism.
According to the national news agency, WAM, the Ministry also extended condolences to the families of the victims.
The Taliban has denied responsibility for the incident.