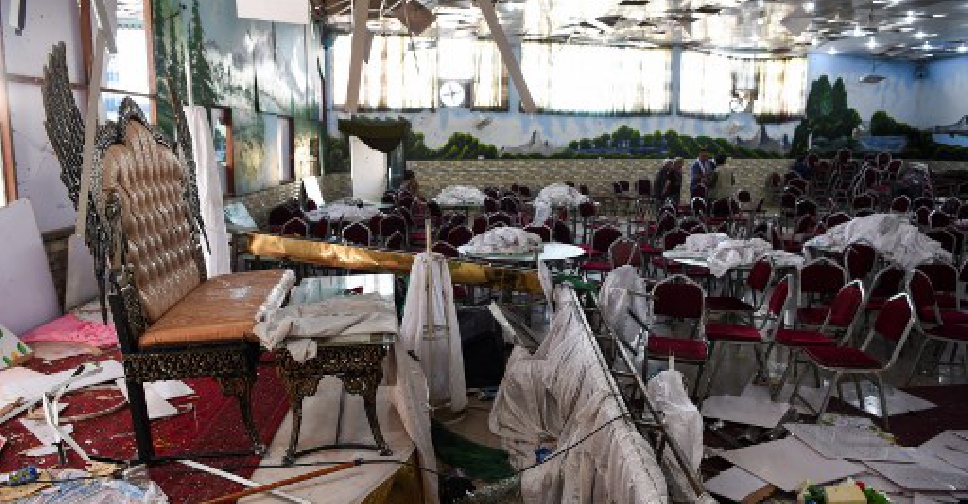 WAKIL KOHSAR / AFP
The UAE has condemned the terrorist attack in Kabul that left scores of people dead.
At least 63 people have been killed and 182 others injured after a suicide bomber targeted a packed wedding party in the Afghan capital on Saturday night.
In a statement, the UAE's Ministry of Foreign Affairs and International Cooperation reaffirmed its support to Afghanistan's government as it confronts the menace of terrorism.
It said the unacceptable loss of life underlines the importance of multilateral efforts to promote a comprehensive peace agreement in the country.
The Emirates also extended its condolences to the families of the victims and wished a speedy recovery to those injured in the attack.