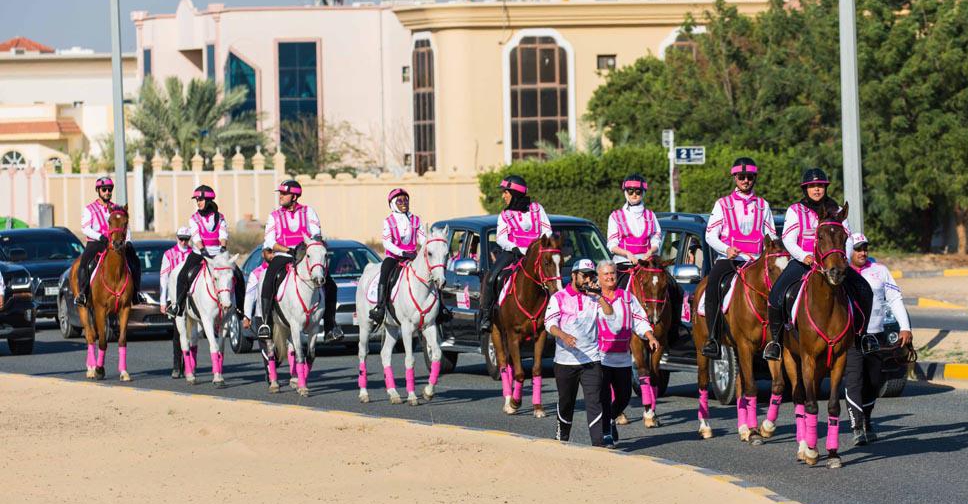 www.pinkcaravan.ae
A group of horse riders are once again set to travel across the Emirates to raise awareness about breast cancer.
They are part of the annual Pink Caravan initiative that is gearing up for its 10th edition.
More than 350 doctors will be available for consultations at 70 fixed and mobile clinics this month.
The ride kicks off in Sharjah on February 26 before concluding in Abu Dhabi on March 6.
Since 2011, the campaign has reached out to more than 64,000 people with free screenings worth AED 30 million.
We are filled with passion and compassion; it stems from a rooted belief in a better, healthier, breast-cancer free future.
⠀
So, because #plentyisnotenough, the Pink Caravan Ride continues with so much in store this year.
⠀#PinkCaravan #BreastCancer #awareness #earlydetection pic.twitter.com/3n7fGyJKp3

— Pink Caravan (@ThePinkCaravan) February 12, 2020