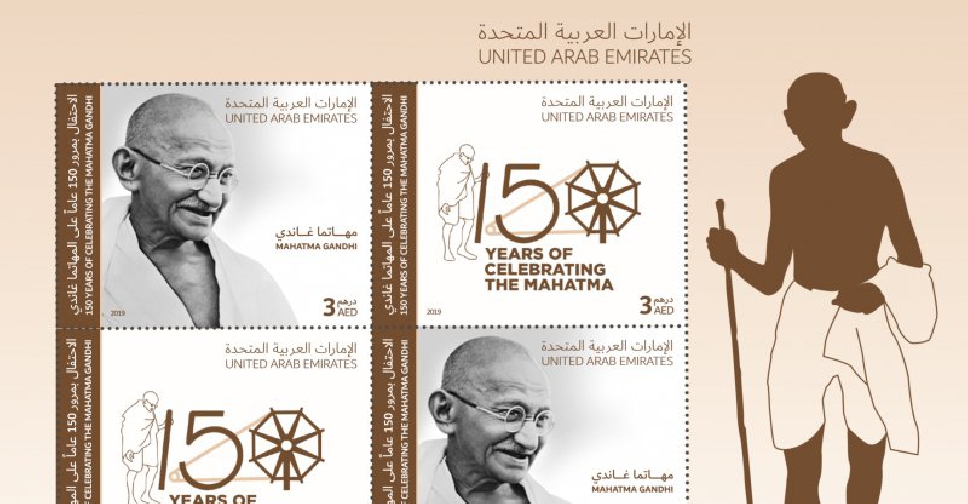 Supplied
Emirates Post has issued a commemorative stamp to celebrate Mahatma Gandhi's 150th birthday.
It's also aimed at demonstrating the strong ties the UAE has with India and the contributions Indians have played in the development of the Emirates.
"The stamp serves as a reminder of his significant contribution to human development, and his teachings of tolerance and respect is one of universal relevance," said HE Abdulla M. Alashram, Acting Group CEO of Emirates Post Group.
"Seventy years after his passing, Mahatma Ghandi's legacy can still be felt the world over and his impact on humanity still lives on."
The commemorative stamps and First Day Covers are available at Emirates Post Central Happiness Centres.