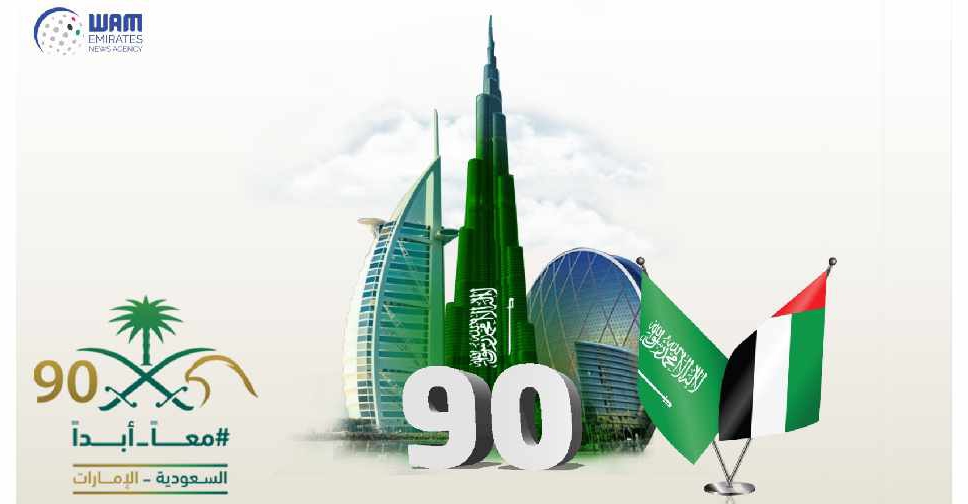 WAM
The UAE's leaders have shared a special video message with the leadership and the people of Saudi Arabia on the occasion of the Kingdom's 90th National Day.
It has been posted on the social media accounts of His Highness Sheikh Mohammed bin Rashid Al Maktoum, Vice President and Prime Minister of the UAE and the Ruler of Dubai, as well as His Highness Sheikh Mohamed bin Zayed Al Nahyan, Crown Prince of Abu Dhabi and Deputy Supreme Commander of the UAE Armed Forces.
In addition to congratulating Saudi Arabia, the leaders hailed the country's achievements over the years, and its continued support for Arab and Islamic causes.
The video also highlights the exceptional bond of friendship and fraternity between the UAE and Saudi Arabia.
"We are one nation and our fate is one, your pride is our pride, and your joy is our joy," the message said.
رسالتي وأخي محمد بن زايد للمملكة العربية السعودية قيادةً وشعباً في يومهم الوطني المجيد ... أدام الله مجدهم وعزهم وأدام أخوّة الشعبين الشقيقين.. معاً أبداً .. pic.twitter.com/B0us9qaS5N

— HH Sheikh Mohammed (@HHShkMohd) September 23, 2020
Congratulations to the Custodian of the Two Holy Mosques, the Crown Prince, and the Saudi People on their 90th National Day. This marks 90 years of historic achievements, and support for Arab and Islamic causes. Our bond is an exceptional example of fraternity and friendship. pic.twitter.com/rtAdyPS6SW

— محمد بن زايد (@MohamedBinZayed) September 23, 2020