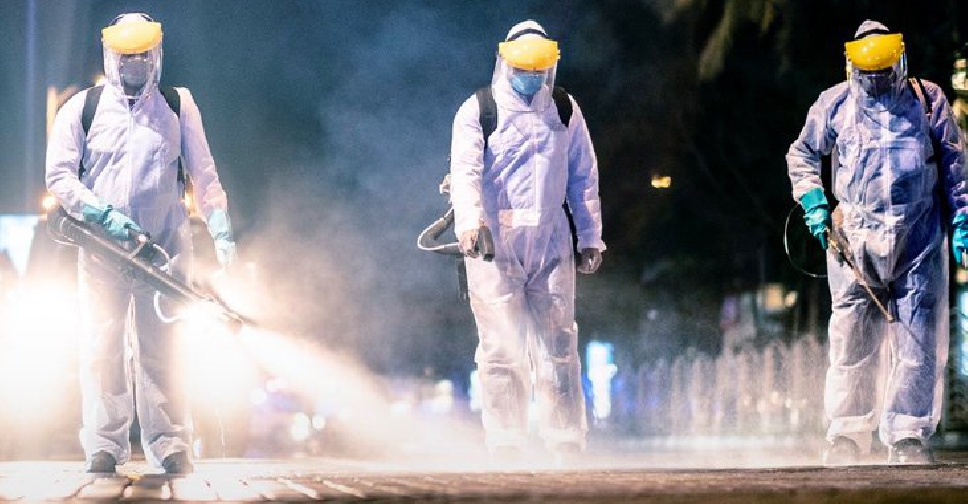 Dubai Media Office
UAE Attorney-General Hamad Saif Al Shamsi has detailed a set of fines for those violating the COVID-19 preventive measures.
The newly issued resolution includes fines for 15 violations and is part of efforts by the authority to contain the spread of coronavirus.
Those failing to follow social distancing guidelines risk getting fined AED1,000, while AED50,000 penalty will be handed to violators of quarantine measures.
Those who refuse to wear medical masks in public despite suffering from chronic diseases or flu-like symptoms will face a fine of AED1,000, while, people organising gatherings, meetings and private or public celebrations will be slapped with a AED10,000 fine.
Officials have also clarified that penalties will double for repeat offenders, and third-time violators will be sent to the public prosecution.
#UAE Attorney-General issues updated resolution on enforcement of list of fines, penalties ranging AED1,000-AED50,000 to contain #coronavirus#WamNews pic.twitter.com/AylRY0w1Qz

— WAM English (@WAMNEWS_ENG) March 29, 2020
List of violations:
AED 50,000 fine for non-compliance with quarantine instructions at home and at private facilities determined by competent authorities. And, refusing to take the test as per health protocols

AED 50,000 fine and administrative closure for failing to temporarily close an establishment. These include educational institutions, cinemas, gyms, sports clubs, malls, outdoor markets, parks, cafés, shopping centers, restaurants, and others. And, AED 500 fine for any customer using facilities.

AED 50,000 for individuals who refuse mandatory hospitalisation and medical procedures.

AED 5,000 fine for the company or facility that violates the sterilization measures of public or private means of transportation

AED 1,000 fine for unnecessarily visiting health facilities

AED 5,000 fine for refusing a medical test

AED 3,000 fine for any person leaving his home for unnecessary reasons except for performing vital jobs or buying essentials

AED 10,000 fine for whoever invites or organises gatherings, meetings, private and public celebrations or being present in groups at public places or private farms. Participants will also be slapped a fine of AED 5,000.

AED 2,000 fine for violating precautionary measures issued by the Ministry of Health and Prevention by passengers coming to the UAE from high-risk countries

AED 3,000 fine for failing to take proper health measures regarding regulation of markets, roads, and other public places exempted from temporally closure

AED 3,000 fine for refusing an order to dispose of any stuff, clothes, luggage or others proved to be contaminated or might be contaminated by any pathogen if they can't be disinfected by established procedures

AED 10,000 fine for failing to take precautionary measures for the crew of shelter ships

AED 3,000 fine for violating the executive regulations of the Law on Communicable Diseases when burying or transporting a dead body infected with a communicable disease

AED 1,000 fine for a motorist who exceeds the number of passengers in his car (more than three persons per car).

AED 1,000 for individuals who refuse to wear masks despite suffering from chronic diseases or flu-like symptoms or failing to maintain social distancing.