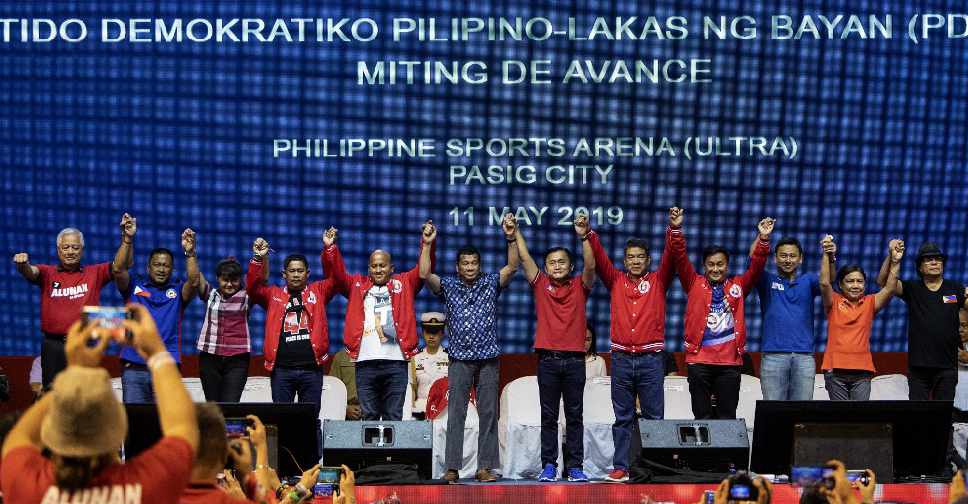 NOEL CELIS / AFP
It seems most Filipino expats in the UAE have supported pro-Rodrigo Duterte candidates in the country's midterm elections.
Partial and unofficial results suggest politicians backed by the President are set to take over control of the Senate.
The midterm election is seen as a referendum on his administration.
Filipino expats in the UAE had a month to have their say as overseas absentee voters, with Monday being the last day to cast their vote.