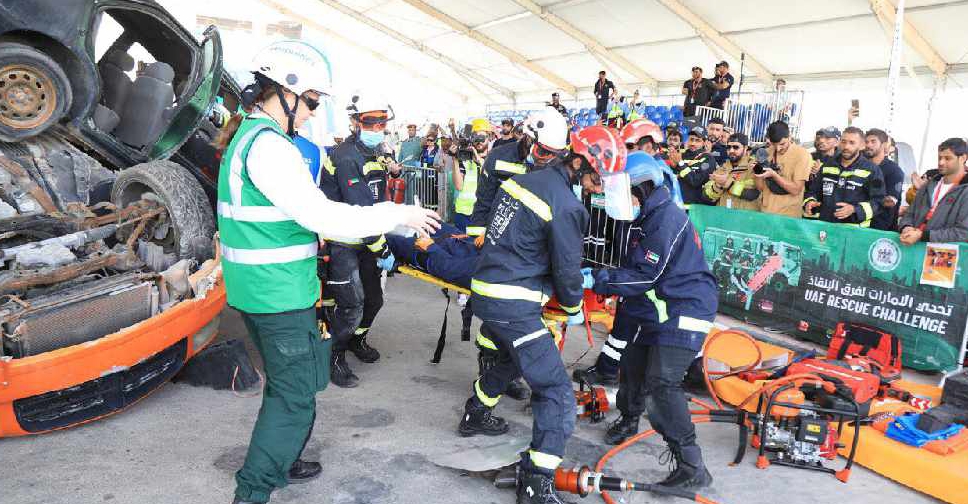 @DubaiPoliceHQ/ Twitter
More than a dozen teams from the UAE's emergency forces are showcasing their skills in a special operations competition in Dubai.
Participants from the police, civil defence and ambulance services are being put through their paces at the first-ever UAE Rescue Challenge.
They have been demonstrating a wide range of skills in situations that simulate real-life emergency scenarios.
Col. Khalid Ibrahim, head of the complex tasks unit at Dubai Police shared the details with ARN News.
He also added that the event, which runs until February 20 is open to the public.
#تحدي_الإمارات_لفرق_الإنقاذ
الأول من نوعه في دولة الإمارات العربية المتحدة ويعد فرصة لتعزيز التنافسية، واستعراض مستوى فرق الإنقاذ وما وصلت إليه من احترافية وجاهزية في الأداء. pic.twitter.com/MVu0cwXxfq

— Dubai Policeشرطة دبي (@DubaiPoliceHQ) February 18, 2020