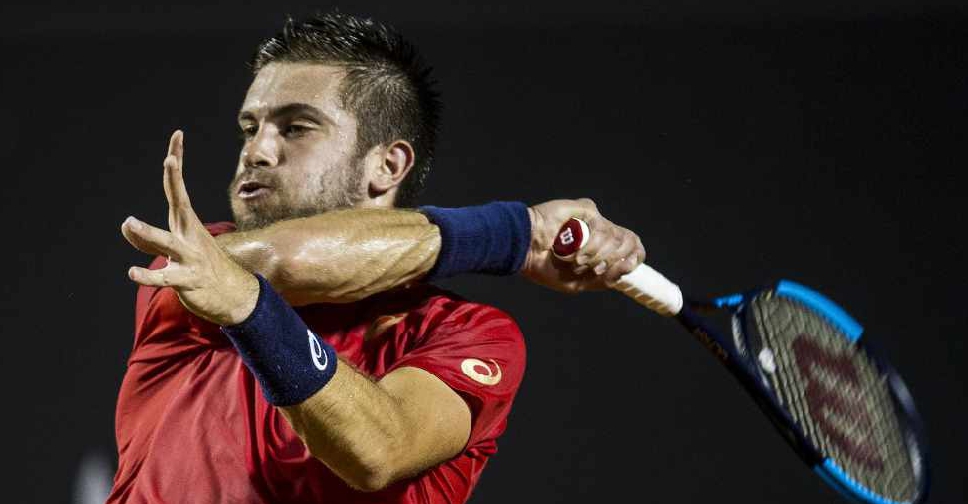 DANIEL RAMALHO / AFP
Less than 24 hours after Grigor Dimitrov announced he's COVID-19 positive, five more people linked to Novak Djokovic's Adria Tour have contracted the virus.
Players Grigor Dimitrov and Borna Coric have confirmed their status, along with Novak Djokovic's fitness coach Marko Paniki and Dimitrov's coach Christian Groh.
Both Serbia and Croatia had eased lockdown measures weeks before the charity event, with no mandatory social distancing rules in place.
The ATP wished players and staff a speedy recovery and urged "strict adherence to responsible social distancing" as the tour resumes on August 14.
According to media reports, Djokovic is set to address the media after the results of his tests are announced.