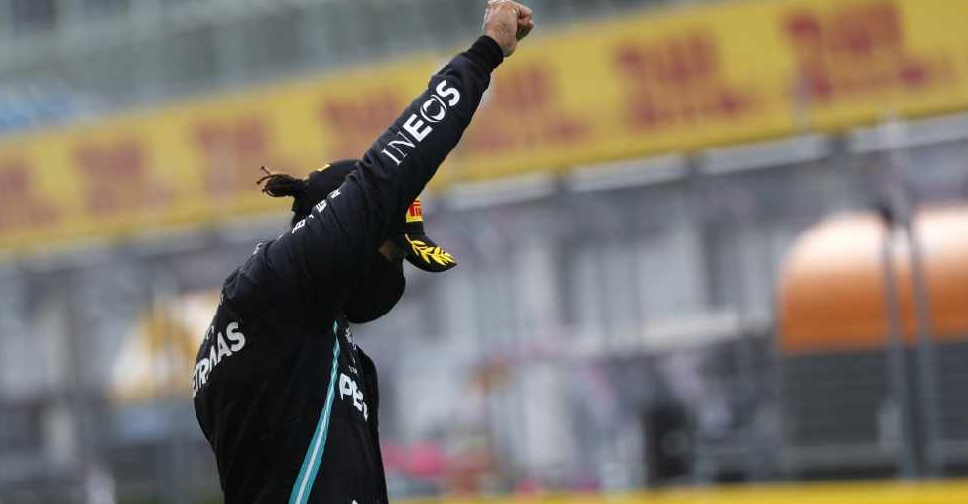 LEONHARD FOEGER / POOL / AFP
Mercedes driver Lewis Hamilton raised a clenched fist on the podium after taking his first victory of the season at the Styrian Grand Prix.
The gesture was in support of the Black Lives Matter movement.
Hamilton led from pole position as team-mate Valtteri Bottas overtook Red Bull's Max Verstappen to step in second.
It marks his 85th career win. He's now six victories short of equalling Michael Schumacher's all-time record of 91.