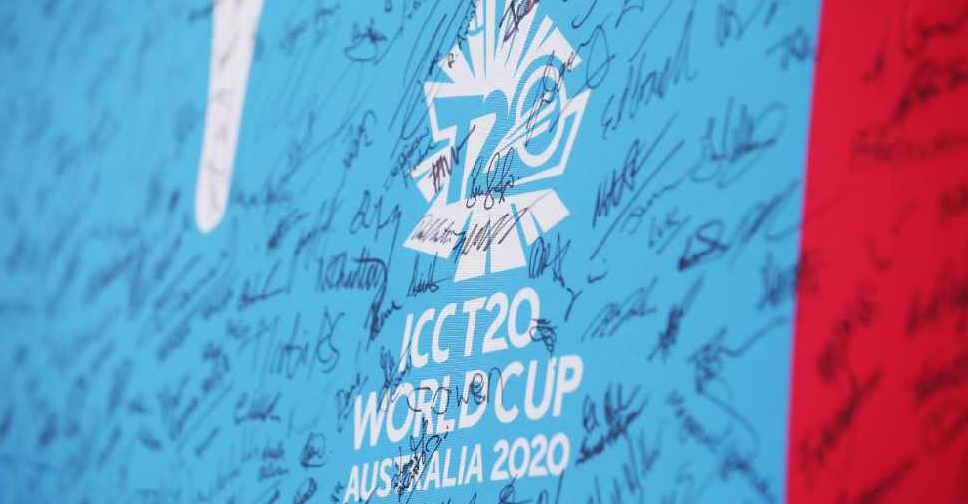 @ICC/ Twitter
After months of speculation, this year's Twenty20 World Cup in Australia has been officially postponed due to the COVID-19 pandemic.
The tournament, which was originally due to be played in October and November will now be held during the same window in 2021, with the final on November 14 but it's not clear if Australia will still get to host it.
The International Cricket Council (ICC) has also confirmed that the T20 World Cup scheduled for 2022 will be held October-November with the final on November 13.
Meanwhile, the men's 50-over World Cup in 2023 (India) has been rescheduled by six months "to allow a longer qualification period". It will be held in October-November 2023 with the final on November 26.
BREAKING: The 2020 @T20WorldCup has been postponed.

DETAILS 👇 https://t.co/O8pZAjwf9R pic.twitter.com/ZGF5pKxS7n

— ICC (@ICC) July 20, 2020
The latest change opens up room for the Indian Premier League (IPL), which is likely to be held in the UAE, with a tentative window set from September 26 to November 7.
The IPL's 13th edition was originally scheduled for March 29-May 24.