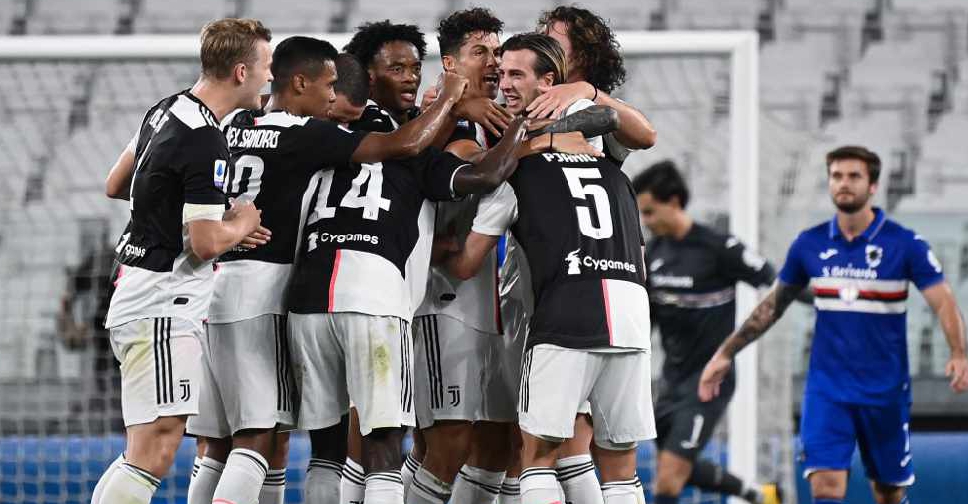 MARCO BERTORELLO / AFP
Juventus have clinched their ninth Serie A title in a row.
Maurizio Sarri's side beat Sampdoria 2-0 on Sunday to seal the top-flight Italian league with two matches to spare.
Cristiano Ronaldo opened the scoring in the first-half stoppage time in Turin and then assisted Federico Bernardeschi after 66 minutes.
The Portugues star missed a late penalty but that didn't stop his team from moving seven points clear of second-placed Inter Milan to seal a 36th 'Scudetto'.
Ronaldo has now netted 31 goals this season, but he is still three behind Serie A's leading scorer Ciro Immobile, who scored a hat-trick earlier in Lazio's 5-1 win over Hellas Verona.