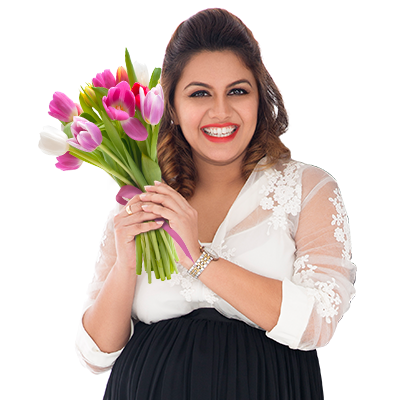 Keeping Up with Karishma 10 am – 1 pm
When in doubt, turn it loud!
10 am and it means just this one thing – time to put the 'Good' in 'Good Morning'. The show that makes it happen – Keeping Up with Karishma, Sundays to Thursdays.
The show is about – your kinda songs... and we know just how you enjoy listening to them: non-stop. Enter Stage: 40 minutes of Non Stop Music at 11am.
Chatting with our listeners LIVE on the show is so much too, but that's a whole other story. And speaking of stories... 'Ek Choti Si Kahaani with Karishma' is such a breath of fresh air. Karishma writes and creates magical stories about human connection and presents them to our listeners every Sunday and Wednesday at 11:40 am on the dot. These are replayed at 9:40 pm, the same day. Do catch the next one.
Keeping Up with Karishma also features "Sharmaji"... he's an old neighbour of Karishma's. She always brings him stories and shares news only to hear his typical, annoying, unnecessary but ever-ready opinions.
Tune in and find your reason to stay on.
.
ON THE SHOW
GET TO KNOW KARISHMA
SPONSOR

WHAT'S TRENDING ON CITY 1016