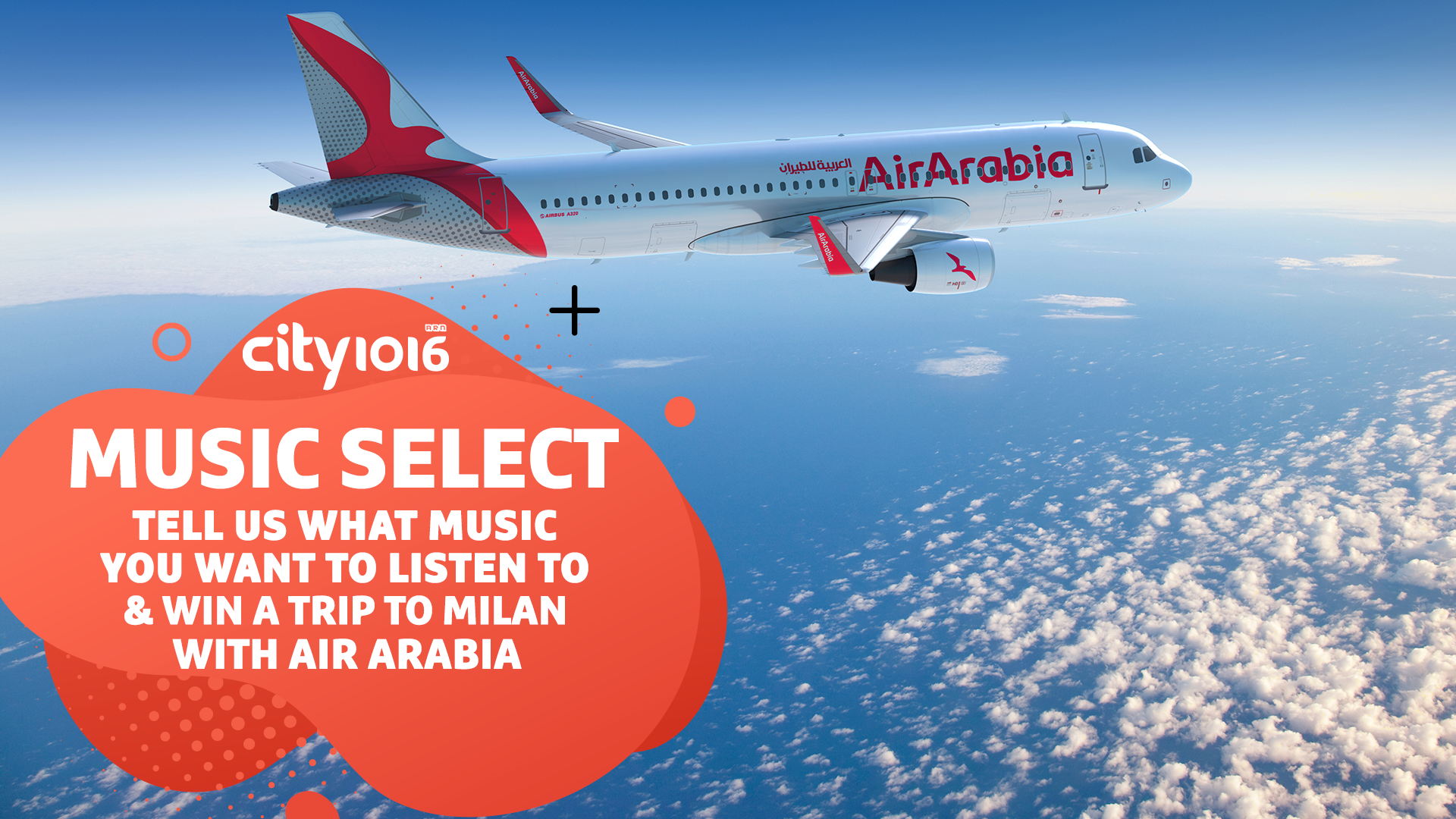 Get ready to experience the thrill of a lifetime with City 1016! Picture this: you and your best friend jetting off to the glamorous city of Milan with Air Arabia!
All you have to do is rock our music survey, and you could, and a friend could be on your way to Milan to soak up the vibrant atmosphere of this beautiful metropolis.
The countdown to your epic adventure starts now! Don't miss this golden chance to win an unforgettable trip with an all expense-paid trip inclusive of flights & hotel, with accommodation provided by Melia Hotel! So, hit that survey button and enter the chance to WIN!