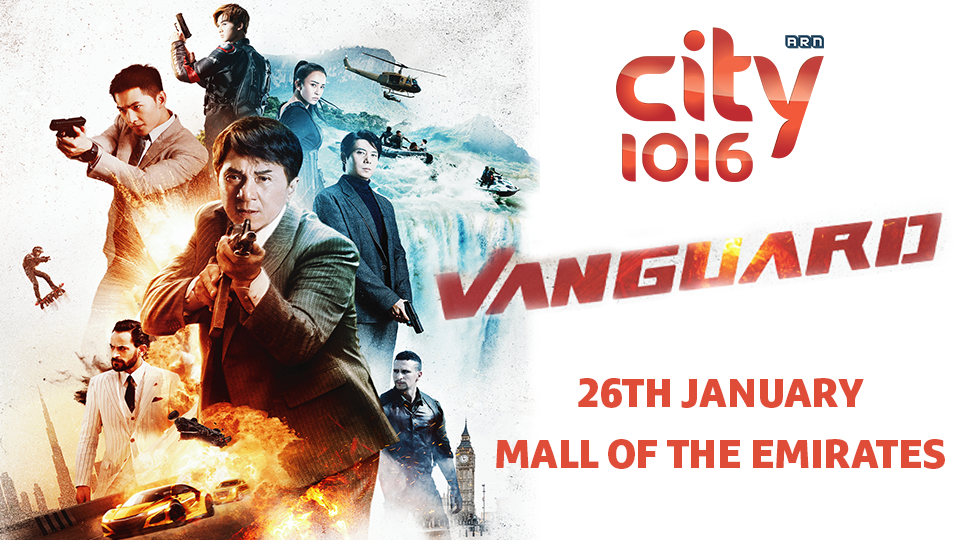 Gala Premiere of the most awaited big budget blockbuster action movie of the year shot in Dubai!! VANGUARD

Meet Jackie Chan & the director Stanley Tong at Reel Cinemas, The Dubai Mall on 26 Jan @ 8:00pm Supported by EMAAR & DFTC Brought to you by Phars Film.
Vanguard is an action thriller starring Jackie Chan who is featured as a security officer for dignitaries/ high profile clients. The Movie was shot in Dubai featuring Dubai Police, Down Town, Dubai mall, Aquarium etc. The Premiere is in partnership with EMAAR, DFTC & Dubai Police. The movie is brought to this region for the release by Phars film.
Register below to win invites.