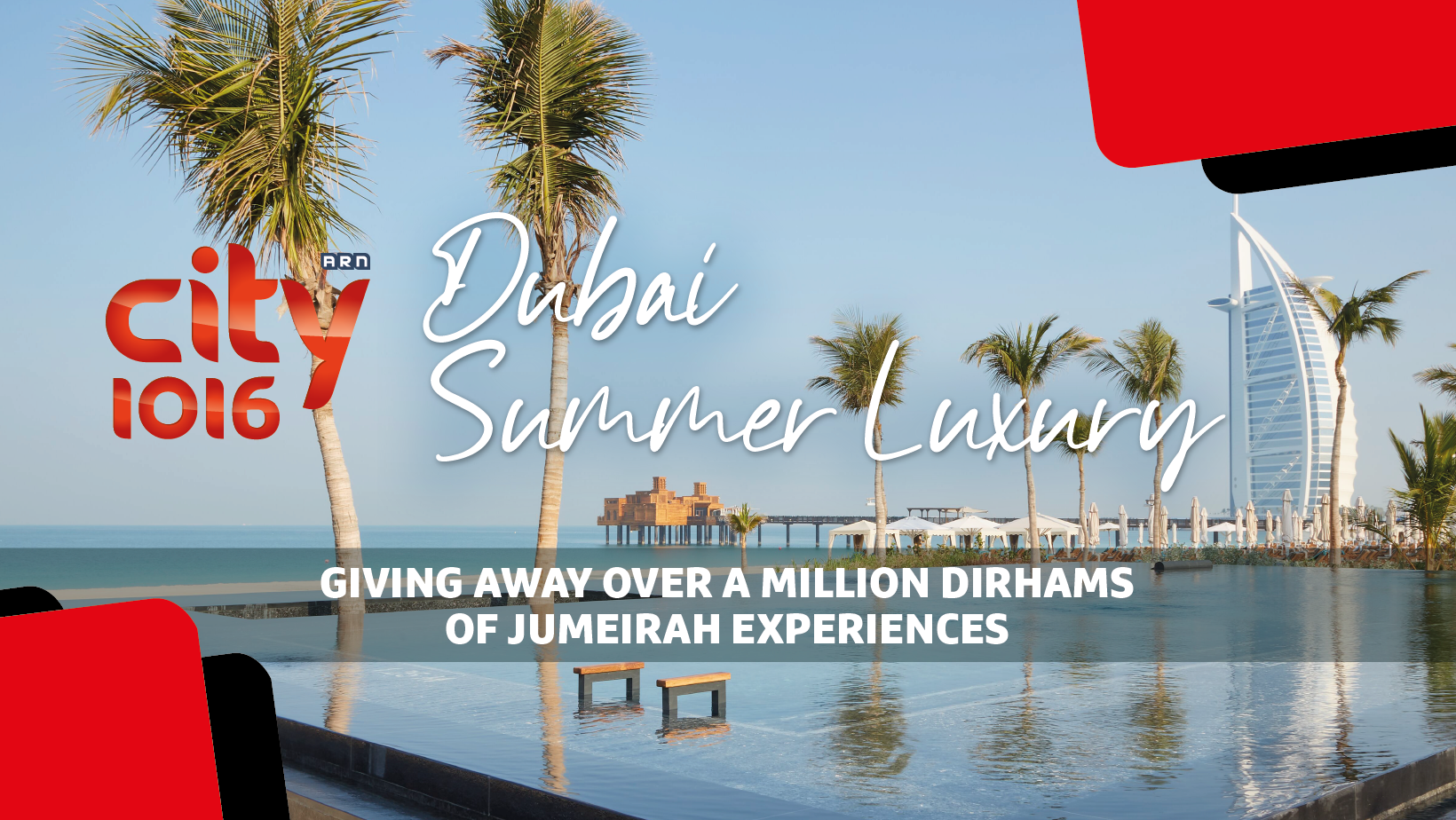 We're giving away 1 MILLION DIRHAMS worth of Jumeriah experiences!
The end of summer is here and we haven't had the opportunity to travel home or take a big summer vacation. That's why City 1016 and Jumeriah are extending your summer with massive giveaways.
We've got over a million dirhams worth of prizes to giveaway, which include vacations abroad to some of Jumeriah's finest hotels, luxury experiences right here in Dubai AND amazing dining prizes at some of Dubai's best restaurants.
Register below to enter and we could be calling you back with one of our amazing prizes!

And dont forget... you can also WIN big when you stay with Jumeirah this September! That's not all—the more stays you book in September, the more chances you have to enter the draw! So why wait? Book your September stay at a Jumeirah hotel or resort today, and you could win big! Find out more.
ENTER NOW
Leave your details here to be in with a chance of winning these amazing prizes.
BROUGHT TO YOU BY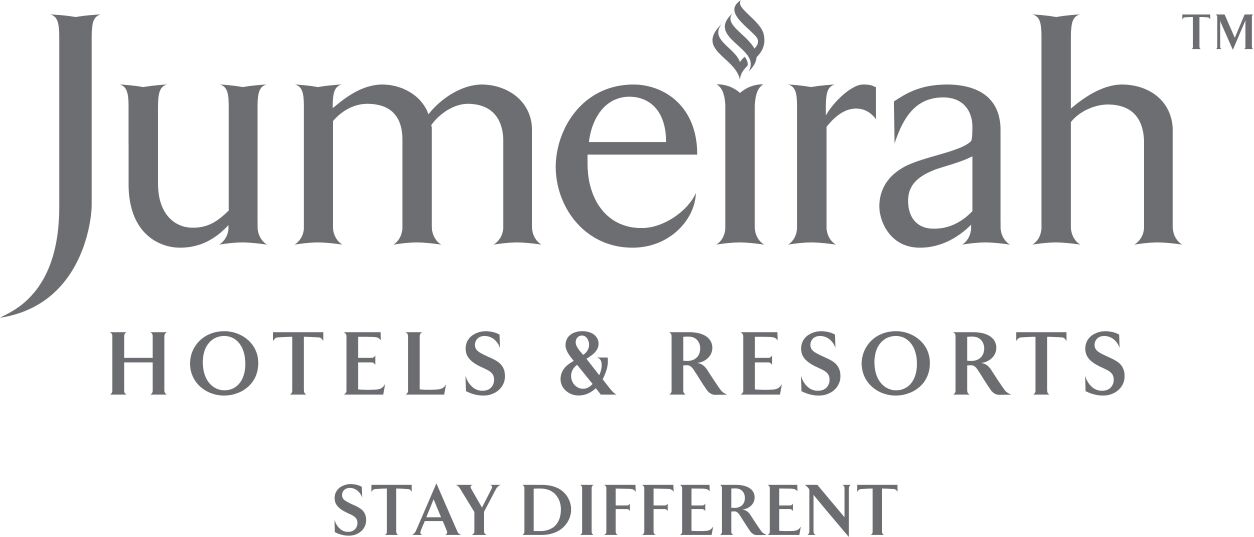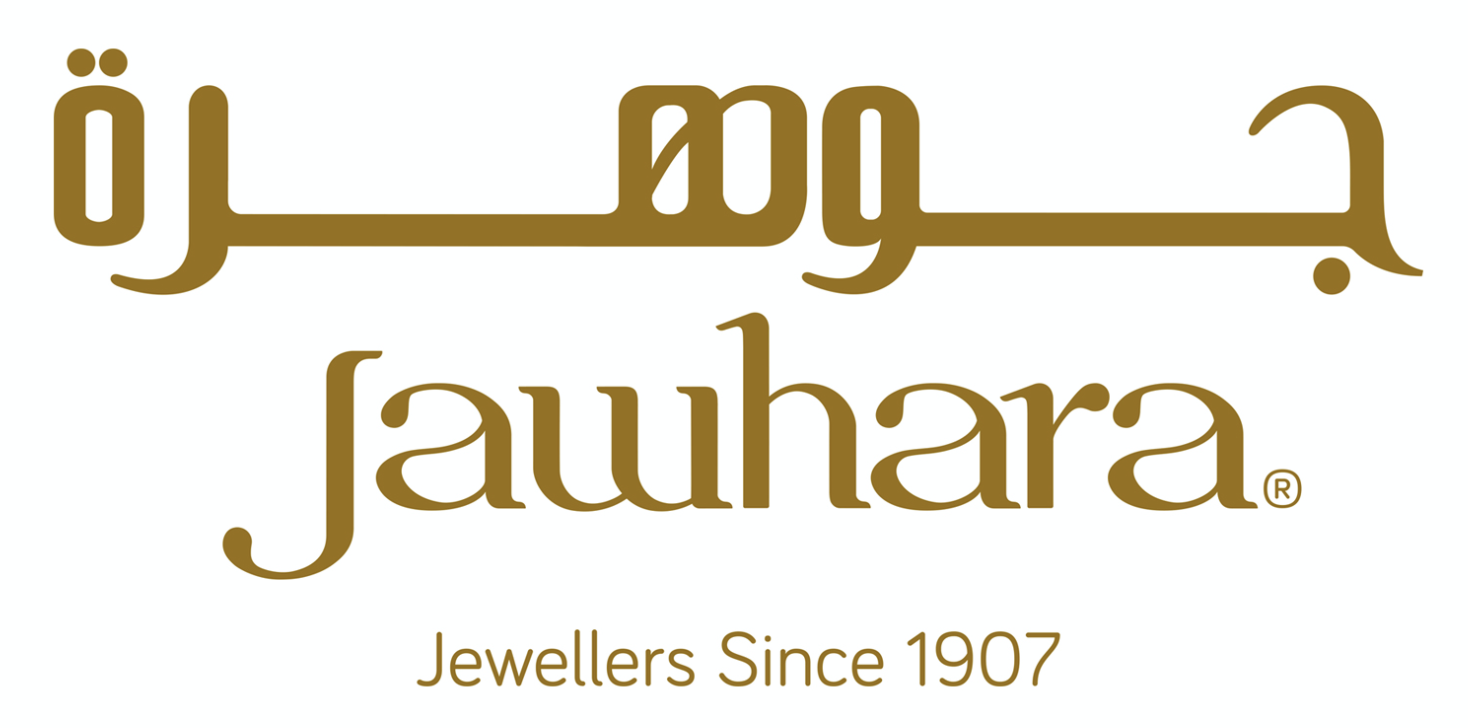 HERE'S WHAT YOU COULD WIN!
1x Afternoon Tea @ Burj Al Arab with five friends

1x Stay for two nights with Christmas Brunch at Jumeirah Beach Hotel

Congratulations to Pouria!

1x Two nights stay @ Jumeirah Lowndes Hotel London

Congratulations Deepak!

1x Birthday party for 10 kids at Wild Wadi

10x One Night Stay in Jumeirah Beach Hotel

Congratulations to Jene, Eliza, Banchiwossen, Aji & Mohamed! 5 prizes remaining.

10x Pool vouchers for two @ Jumeirah Creekside Hotel

Congratulations Zain, Raghda, Shilpa, Islam & Mona! 5 prizes remaining.

9x Beach passes for two @ Jumeriah Beach Hotel

Congratulations Jaco, Ahmed & Ahmed Saleh! 6 prizes remaining.

3x Lunch vouchers @ KAYTO - Jumeriah Al Naseem

Congratulations Bindi, Santosh! 1 prize remaining.

4x Lunch vouchers @ ROCKFISH - Jumeriah Al Naseem

Congratulations Manish, Abdullah & Nichol! 1 prizes remaining.

10x One night stay @ Jumeriah Al Naseem

Congratulations to Darren, Saeed, Tanya, Humaid, Stephanie, Sana, Hassan & David! 2 prizes remaining.

1x The Ultimate Weekend Package

Congratulations Simonette!

3x Room vouchers for 2 at Jumierah Etihad Towers with dinner at BICE

Congratulations Lucila! 2 prizes remaining.

2x Room vouchers for 2 at Jumierah Etihad Towers with dinner at RAY'S GRILL

Congratulations Alaa! 1 prize remaining.

1x Two night stay at Grosvenor House Suites, Jumeirah Living, London

Congratulations Hodan!

1x Two night stay at Jumeirah Port Soller, Mallorca

1x Two night stay at Jumeirah Frankfurt

10x One night stay at Jumeirah Zabeel Saray

Congratulations to Shahad, Tasneem, Abdelaal, Tracey, Sara, Maryam, Adhitya & Saud! 2 prizes remaining.

1x Two night stay at Jumeirah Capri Palace

1x Afternoon Tea at Jumeirah Al Qasr with 5 friends

1x Jumeirah One Gold Membership for 2 people

1x Two night stay at Jumeirah Etihad Towers, Etihad Suite & private dining experience

1x Feast for 10 people at Al Nafoorah

1x AED2000 Voucher for Pierchic, Jumeirah Al Qasr

1x The Noodle House Food Truck at your doorstep

Congratulations Asmaa!

10x One night stay at Jumeirah Dar Al Masyaf

Congratulations Suhinth, Kamal, Laxmi & Rana! 6 prizes remaining.

1x Chef Experience, Jumeirah Etihad Towers with Chef Ando

5x Lunch at French Riviera, Jumeirah Al Qasr

Congratulations Razan, Seth & Hamdan! 2 prizes left!

4x Daycation at Jumeriah Dar Al Masyaf

Congratulations Shaurya & Ferdinand! 2 prizes remaining.

5x Lunch vouchers for Dhow & Anchor, Jumeirah Beach Hotel

Congratulations Sandeep & Meera! 3 prizes remaining.

4x Dinner at Offside, Jumeirah Saadiat Island

Congratulations to Justin, Maansi & Irene! 1 prizes remaining.

1x Chef Experience, Jumeirah Etihad Towers at Ray's Grill

10x Room vouchers for 2 at Jumeirah Creekside Hotel

Congratulations to Larson, Ashwin, Seethal & Lauressa! 7 prizes left.

5x Lunch Vouchers at Al Nafoorah, Jumeirah Zabeel Saray

Congratulations Hanadi! 4 prizes remaining.

3x Lunch at TEAN, Jumeirah Saadiat Island

Congratulations Meghna! 2 prizes remaining

5x One hour Talise Spa Vouchers

Congratulations to Perina, Amna, Adil & Kenzi! 1 prizes remaining.

3x Lunch for two at SAL, Burj Al Arab

Congratulations Mohamed & Alphabet! 1 prizes remaining.

1x Afternoon Tea, Jumeirah Etihad Towers

Congratulations Silvia!

1x Spa Experience, Jumeirah Saadiat Island

5x Room voucher, Jumeirah Saadiat Island plus dinner

Congratulations Neil, Emelene, Hicham & Swathi! 1 prizes remaining.

3x Lunch at Mare Mare, Jumeirah Saadiat Island

Congratulations Joanne! 2 prizes remaining.

2x Dinner at BICE, Jumeirah Etihad Towers

Congratulations Santosh! 1 prize remaining

3x Dinner at Ray's Grill, Jumeirah Etihad Towers