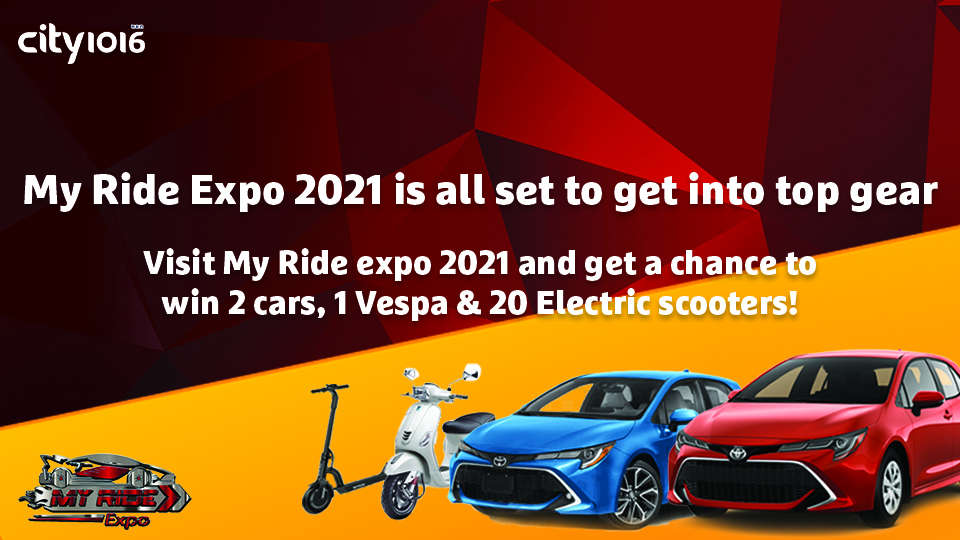 My Ride Expo 2021 is all set to get into top gear! It's the ultimate exhibition for modified cars and bikes!!
1 winner each day will win 20 tickets to the My Ride Expo 2021 which are not
just entry tickets but Raffle coupons too!
19th – 21st August at Global Village. Brought to you by Pinnacle events.

Visit My Ride Expo 2021 and get a chance to win 2 cars, 1 Vespa & 20 Electric scooters!

Register for a Chance to Win!
Powered by City 1016