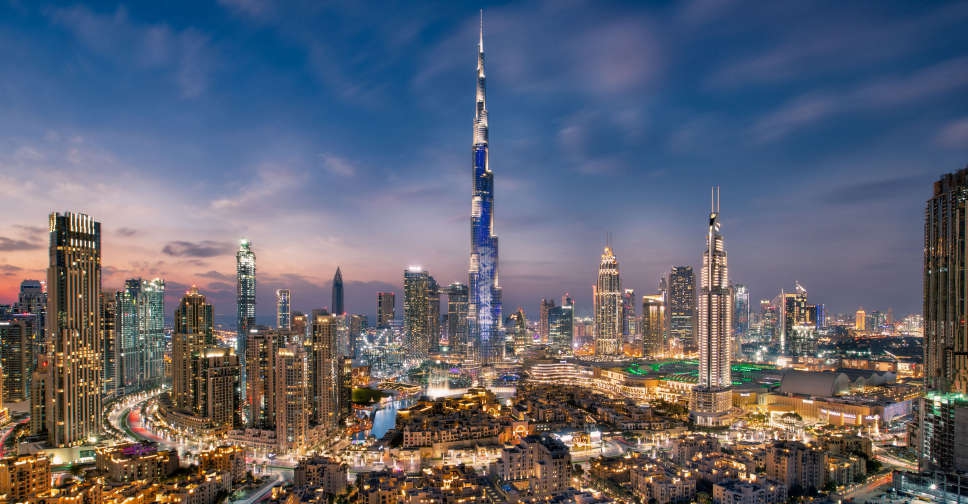 Dubai Media Office
Over six million international visitors headed to Dubai over the first four months of the year, an increase of 18 per cent compared to the same period last year.
The latest figures from the Department of Economy and Tourism in Dubai, shows Dubai city is on course to be one of the three best cities in the world, economically, in accordance with the "D33" Economic Agenda, launched by His Highness Sheikh Mohammed bin Rashid Al Maktoum, Vice President and Prime Minister of the UAE and Ruler of Dubai.
To accommodate the increasing number of visitors, the amount of hotel rooms increased six per cent from 140,336 to 148,949 over the 12 months to the end of April, while the number of hotels grew to 814 from 769 over the same period.
Travellers from Western Europe accounted for 22 per cent of the total number of international visitors, while the South Asian region accounted for 16 per cent, Russia, the Commonwealth of Independent States and Eastern Europe region reached 15 per cent, Gulf Cooperation Council countries 14 per cent and the Middle East and North Africa region about 13 per cent.
In terms of the most prominent individual countries leading the list of visitors to Dubai, India topped the rankings with about 806,000 visitors, an increase of 46 per cent, then Russia with 474,000 visitors, a growth of 101 per cent, and the UK third with 391,000 visitors, a growth of six per cent, closely followed by Saudi Arabia market at 352,000 visitors.
According to the data, Dubai recorded an average occupancy rate of 80 per cent during the first four months of this year, with the average duration of hotel guests' stay about four nights, compared to 3.5 nights in the same period of 2019, while the number of reserved rooms reached about 14.09 million overnight stays, compared to 12.65 million overnight stays in the same period of 2022.
#Dubai welcomes 6 million international visitors during the first four months of 2023, an 18% increase compared to the corresponding period of 2022, according to Dubai's Department of Economy & Tourism. pic.twitter.com/OXWtFiGRc8

— Dubai Media Office (@DXBMediaOffice) June 1, 2023