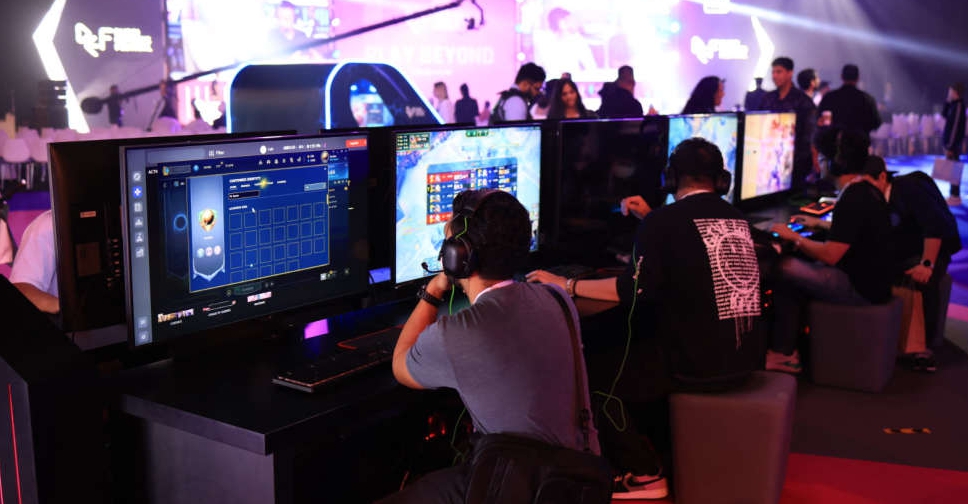 Dubai Media Office
An exciting lineup of events and activities have been announced for the Dubai Esports and Games Festival 2023 (DEF).
Returning for its second edition, the event is set to take place from June 21-25 at the South Halls, Dubai Exhibition Centre, Expo City Dubai.
It's set to consolidate Dubai's rise as a global hub for the gaming industry and a focal point for the convergence of innovation in the media, esports, technology and entertainment sectors.
The fest also seeks to celebrate and empower gaming talent and foster the growth of esports communities.
DEF 2023 will be open exclusively for schools through website registration from June 21-22, while the GameExpo Summit will be held from June 21-22, and the GameExpo consumer show from June 23-25.
"DEF 2023 presents an unparalleled opportunity for people in the industry to expand their networks with top-tier esports professionals, and connect with passionate and talented gamers from all around the world. We are fully committed to driving investment and fostering growth in the esports and gaming sectors in our region," said Ahmed Al Khaja, CEO of Dubai Festivals & Retail Establishment (DFRE).
DEF 2023 will create a unique platform for global gamers, investors, entrepreneurs, and international players through a series of engaging activities.
#Dubai Festivals and Retail Establishment (DFRE) announces an exciting line-up of events at the annual Dubai Esports and Games Festival 2023 (DEF). Held under the patronage of @AhmedMohammed, DEF is set to take place from 21 to 25 June at the South Halls, Dubai Exhibition Centre,… pic.twitter.com/RIRqH9JsTn

— Dubai Media Office (@DXBMediaOffice) June 2, 2023
Key events include:
GameExpo Summit, 21 & 22 June - It's a two-day business conference summit designed to bring together professionals from all areas of the gaming industry, including developers, publishers, distributors, tool providers, and investors, to share knowledge, network and discuss current trends, challenges, and opportunities in the global gaming market.
The conference features a range of activities, including keynote speeches, panel discussions, fringe events, and networking sessions.
GameExpo, 23 to 25 June - Over three days, the public can come and explore a whole world of games, from retro arcade and 1980s and 2000 era games to experiencing new tech including the latest Virtual Reality games and simulators.
Play Beyond, 24 & 25 June - A new addition to the festival and the first of its kind in the region, the world's biggest regional and global influencers will come together to compete with each other in the new Dubai Play Beyond Trophy.
Locked in a heated battle of exhilarating challenges and games of multiple genres, these prominent gaming influencer teams will compete for the victor's crown and ultimate bragging rights.
Fans are in for a treat as they get to watch and learn from their favourite influencers live in action, getting tips and enjoying meet-and-greet sessions with the teams announced in the coming weeks.
Regional Tournaments, May and June 2023 - Connecting players across the region, this exciting online tournament targets entrepreneurs, adults, students and teens including FreeFire, Cricket Gangster and Dominos Pro with players able to win a mix of money and hardware.
Students from across the UAE will participate in the Minecraft Education Challenge where they will compete to gain a spot in the grand final against an invited regional team.
The Global Standard Finals will be live and broadcast with casters, analysts and delivered by regional esports tournament production experts to give students a taste of what the pros experience.
Students aged 11 and above will be able to participate in the Brawlhalla Esports Schools Clash that will see schools hosting qualifier tournaments until 9 June to find their "school champion".
Qualifying school champions will then travel to GameExpo on 21 June to battle it out on stage at the live finals to determine the overall tournament champion.
Another event, the Microsoft Makecode Competition is an exciting programme that teaches students computer programming.
This year's event will see a secondary-level competition to engage with students who are already showing talent or want to learn this skillset as part of a school team.