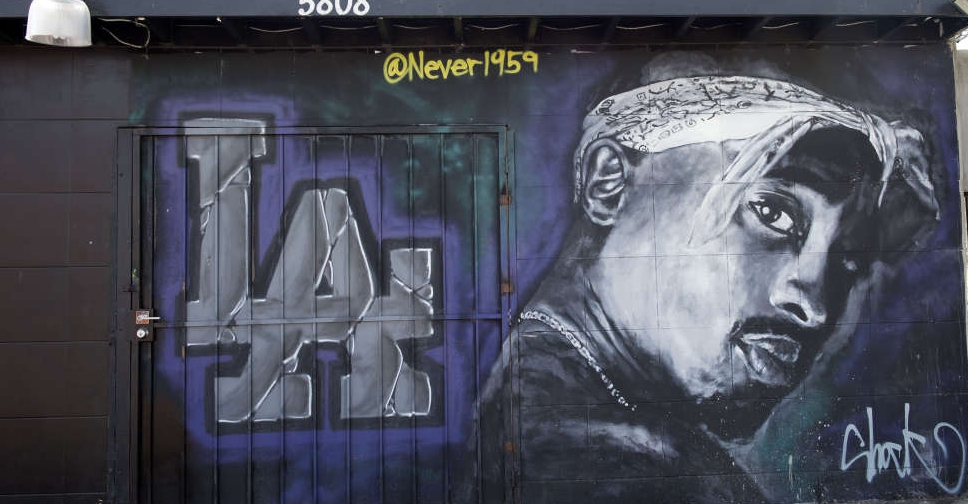 AFP
Tupac Shakur, the influential hip-hop icon, is set to receive a star on the Hollywood Walk of Fame, commemorating his impact on the music industry 26 years after his untimely death.
The Hollywood Chamber of Commerce has confirmed that the late rapper will be honoured with a posthumous ceremony on June 7, on the renowned Los Angeles walkway.
His star will become the 2,758th addition to the Walk of Fame.
Born in New York, Tupac Shakur left an indelible mark on the hip-hop genre, particularly on the West Coast rap scene. He is widely recognised for his powerful lyrics, socially conscious messages and captivating performances. His influence extended beyond music, reaching into the realms of activism and acting.
During the official opening ceremony for the star, the honour will be accepted by Sekyiwa "Set" Shakur, Tupac's sister, on his behalf. Renowned Los Angeles radio presenter Big Boy will lead the ceremony, while director Allen Hughes and writer Jamal Joseph will serve as guest speakers, sharing their insights on Tupac's artistic legacy.
Tupac, also known by his stage name 2Pac, released his debut album in 1991, paving the way for a successful career that yielded chart-topping hits such as California Love, All Eyez on Me, Changes and I Ain't Mad at Cha.
He left a void in the music world when he was fatally shot four times in Las Vegas on September 13, 1996. He was 25.
His impact, however, continues to resonate, with his posthumous single Ghetto Gospel, featuring a sample from Elton John's Indian Sunset, reaching number one on the UK singles chart in 2004.