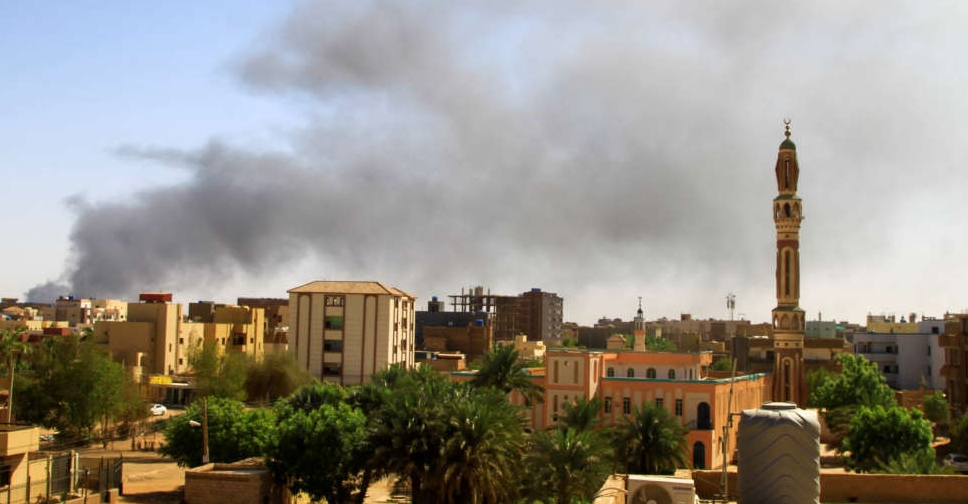 Air strikes and artillery fire intensified sharply across Sudan's capital early on Tuesday, residents said, as the army sought to defend key bases from paramilitary rivals it has been fighting for more than a month.
The air strikes, explosions and clashes could be heard in the south of Khartoum, and there was heavy shelling across the River Nile in parts of the adjoining cities of Bahri and Omdurman, witnesses said.
The fighting between the army and the paramilitary Rapid Support Forces (RSF) has triggered unrest in other areas of Sudan, especially in the western region of Darfur, but is concentrated in Khartoum.
It has caused a humanitarian crisis that threatens to destabilise the region, displacing more than 700,000 people inside Sudan and forcing about 200,000 to flee into neighbouring countries.
Fighting has surged both in Khartoum and in Geneina, capital of West Darfur, since the two warring parties began talks in Jeddah brokered by Saudi Arabia and the United States more than a week ago.
The talks have produced a statement of principles around providing access for aid supplies and protecting civilians, but mechanisms for setting up humanitarian corridors and agreeing to a ceasefire are still being discussed.
The army has relied mainly on air strikes and shelling, only occasionally engaging in ground fighting, as it tries to push back RSF forces that took up positions in neighbourhoods across Khartoum soon after the fighting erupted on April 15.
The RSF attacked major military bases in northern Omdurman and southern Khartoum on Tuesday in an apparent attempt to prevent the army from deploying heavy weaponry and fighter jets, residents and witnesses said.
The army has been trying to cut off RSF supply lines from outside the capital and to secure strategic sites including the airport in central Khartoum and the major Al-Jaili oil refinery in Bahri.
The war began after disputes over plans for the RSF to join the army and the future chain of command under an internationally backed deal for a political transition towards civilian rule and elections.
Army chief General Abdel Fattah al-Burhan and RSF commander Mohamed Hamdan Dagalo, known as Hemedti, took the top positions on Sudan's ruling council following the 2019 overthrow of former leader Omar al-Bashir during a popular uprising.
They staged a coup two years later as a deadline to hand power to civilians approached, but both sides began to mobilise their forces as mediators tried to finalise the new transition plan.