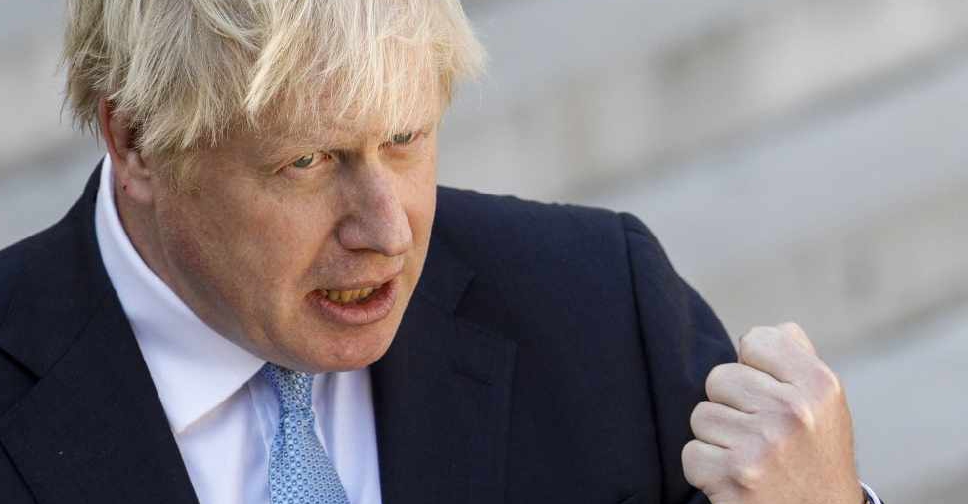 File picture
Britain's Boris Johnson has been referred to police over further potential breaches of lockdown rules during the COVID-19 pandemic, a charge the former prime minister's office portrayed as "yet another politically motivated stitch up".
The Cabinet Office, which is responsible for overseeing the operation of government, said it had made a referral to police based on information discovered while preparing submissions for a public inquiry into the pandemic.
The Times newspaper, which first reported the news on Tuesday, said ministerial diaries showed visits during the pandemic by friends to Chequers, a rural country mansion used as a residence by sitting prime ministers.
The Cabinet Office confirmed it had passed information to the police "in line with obligations in the civil service code".
London's Metropolitan Police and Thames Valley Police, the force that covers the area around Chequers, both said they were assessing that information, which related to potential breaches of health protection regulation between June 2020 and May 2021.
Johnson, whose premiership was cut short in part by anger in his own party and across Britain over COVID rule-breaking lockdown parties in his Downing Street office and residence, was defiant, saying the assertion was unfounded.
"The assertion by the Cabinet Office that there have been further COVID rule breaches is totally untrue. Lawyers have examined the events in question and advised that they were lawful," his office said in a statement.
"Many will conclude that this has all the hallmarks of yet another politically motivated stitch up."
Earlier, Johnson's spokesperson said some "abbreviated entries" in the former prime minister's official diary were queried by the Cabinet Office in preparation for Britain's COVID inquiry but had been dealt with by his lawyers.
It is a further blow to Johnson, who is keen to forge a profile as one of Ukraine's most ardent supporters in its fight against Russia's invasion and still is seen by some in the governing Conservative Party as a vote winner who might return to Britain's top office.