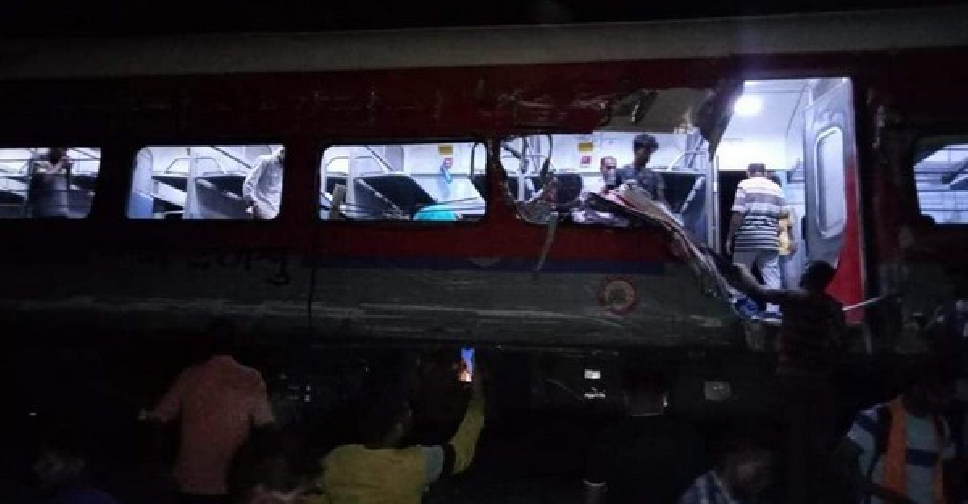 @ANI/ Twitter
At least 300 people were injured and many were feared dead after a passenger train derailed after crashing into a goods train in India's Odisha state on Friday.
The Coromandel Express, which runs from Kolkata to Chennai, derailed after the collision and fell on the opposite track.
Rescue operations were underway at the site and "all possible assistance" is being given to those affected, India's Prime Minister Narendra Modi said in a tweet.
South Eastern Railway officials, who did not want to be named, said they fear heavy casualties, without disclosing the number of deaths.
"I can't comment on the details right now and casualty figures. I was in Delhi and rushing to the accident site," Archana Joshi, general manager for South Eastern Railways, told Reuters.
Joshi added that railway rescue teams from Kharagpur and other nearby stations have already reached the site.
Distressed by the train accident in Odisha. In this hour of grief, my thoughts are with the bereaved families. May the injured recover soon. Spoke to Railway Minister @AshwiniVaishnaw and took stock of the situation. Rescue ops are underway at the site of the mishap and all…

— Narendra Modi (@narendramodi) June 2, 2023