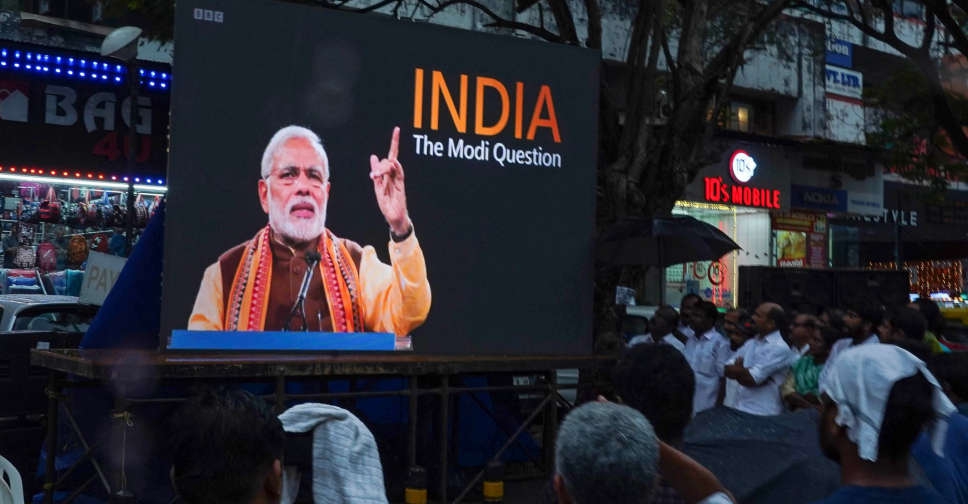 File Picture
India's Delhi High Court issued a summons to British broadcaster BBC on Monday in a defamation case over its documentary on Prime Minister Narendra Modi that questioned his leadership during the 2002 Gujarat riots, according to reports in Indian media.
The defamation suit states the documentary India: the Modi question that aired earlier this year cast a slur on India's reputation and that of its judiciary and the prime minister, the reports said.
The summons came months after Indian tax officials inspected the BBC's offices in New Delhi and Mumbai in February following an angry response by the Indian government to the documentary.
The media reports said the suit was filed by a non-profit based in Gujarat, which is Modi's home state.
The BBC did not immediately respond to a request for comment.
The documentary focused on Modi's leadership as chief minister of the western state of Gujarat during riots in 2002 in which at least 1,000 people were killed. Activists put the toll at more than twice that number.
Modi has denied accusations that he did not do enough to stop the riots and a Supreme Court-ordered investigation found no evidence to prosecute him. A petition seeking a fresh investigation was dismissed by the Supreme Court last year.
The government called the documentary, which did not air in India, a biased "propaganda piece" and blocked sharing of any clips from it on social media.
The BBC has previously said that it "does not have an agenda" and has stood by its reporting for the documentary.