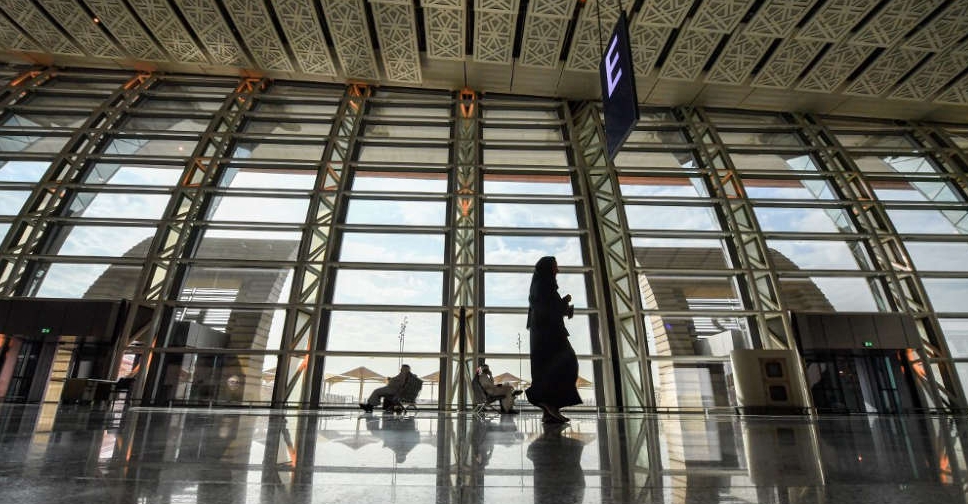 GIUSEPPE CACACE / AFP
Saudi Arabia will impose a three-year international travel ban on citizens who visit countries on the Red List under efforts to curb the spread of coronavirus variants.
That's according to the Kingdom's Ministry of Interior, who took to their official social media channels to announce that citizens who travel to restricted countries will be held "legally accountable and heavy penalties will be imposed upon their return".
"The Ministry of Interior stresses that citizens are still banned from travelling directly or via another country to these states or any other that has yet to control the pandemic or where the new strains have spread," an official from the ministry told state news agency SPA as saying.
Currently, Saudi Arabia has banned travel to or transit at a number of countries including Afghanistan, Argentina, Brazil, Egypt, Ethiopia, India, Indonesia, Lebanon, Pakistan, South Africa, Turkey, Vietnam and the UAE.
مصدر مسؤول: كل من يثبت تورطه في السفر إلى الدول الممنوع السفر إليها سيعرّض نفسه للمساءلة القانونية والعقوبات المغلظة عند عودته، ومنعه من السفر إلى خارج المملكة لمدة (3) سنوات. pic.twitter.com/ZDLdATec7u

— وزارة الداخلية (@MOISaudiArabia) July 27, 2021
On Tuesday, the kingdom recorded 1,379 new COVID-19 infections, bringing its total number of cases to 520,774 cases and 8,189 fatalities.
It saw daily infections fall from a peak above 4,000 in June 2020 to below the 100-mark in early January.